Unmotivated use of packaging: these 15 examples show that we have exceeded all limits
"If only bananas had a natural covering of their own ... like maybe, a kind of resistant peel ... then we could avoid packaging them!"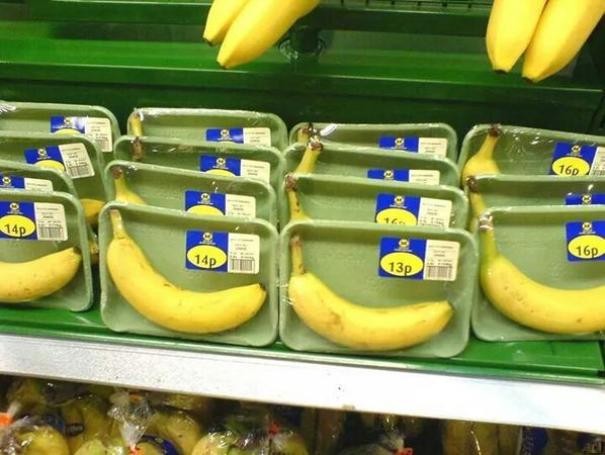 If there was a competition to find the most stupid plastic waste in the world, this would win!
Potatoes wrapped individually in plastic ...
In the packaging of a computer with an integrated anti-virus, there was an empty CD jewel case with a message written triumphantly "no CD is needed!" Have you ever seen such an absurd waste of plastic?
This person ordered a large number of jelly beans online ... and they came wrapped INDIVIDUALLY.
This is really too much ...
If only nature had equipped oranges with a covering like a peel ...
This guy ordered 3 pairs of socks and there was an unmotivated amount of air cushion packaging in the box. Well, everyone knows that socks tend to break during transport!
"Hey, Amazon! Next time send a bigger box!"
Here is the amount of boxes used for a single pill.
Avocados have a resistant and compostable skin ... so why all of this ???
This is ridiculous!
One leaf??? We hope that nature rebels against all of this ...
Here is the product and the packaging ... who cares about the environment?
And all this for one cable ...