Here are some clever tricks to finally tidy up the area where you keep your plastic containers!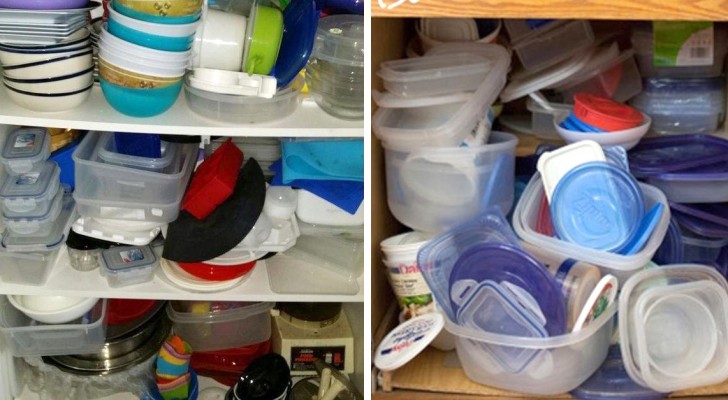 Advertisement
Although each house is different from the other, because of the different habits of the people who live there, there are certain things that will always be found in every home!
For example, the cleaning products are kept under the sink, the pots and pans in the drawer under the oven, and finally, that place in the kitchen where all the plastic containers are kept altogether without a precise order. These kitchen items are extremely useful, but they are also very difficult to keep organized.
If you have also given up on keeping your plastic containers and their lid covers neat and tidy, and just keep them all thrown in together, then these tricks will bring back your hope of restoring some order to this part of the kitchen.
Advertisement
1. Use drawer separator panels.
Advertisement
2. Use a dish rack to organize and store the lid covers.
3. Add additional drawers to create more space.
4. Use baskets to organize the lid covers.
5. Adjustable rods are useful for separating lid covers from containers.
Advertisement
6. These baskets are useful for exploiting the space between one shelf and another.
7. The inside of cabinet doors is also useful for keeping the lid covers in order.
Advertisement
8. Use a cd holder to organize and store lid covers.
Advertisement