She collects stones from along the river and turns them into "living" creatures!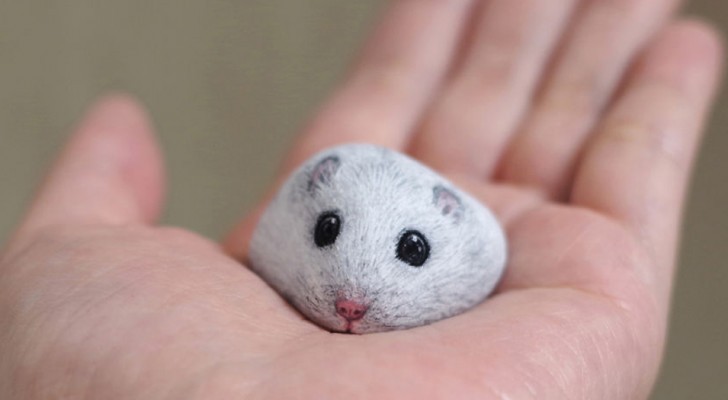 Advertisement
If we took a walk on the bank of a river full of multiform pebbles, we would all see only groups of small stones transported by the water and sculpted by time. Everyone else, but not the Japanese artist Akie Nakata.
Her relationship with those natural elements is so visceral that she has given life to a very personal creative process, which we present here in all its beauty.
Each stone is chosen by Akie with extreme care or rather it is not she who chooses the stone, but rather the stone itself that draws her attention to it by suggesting an intrinsic shape.
The respect that this girl has for these small fragments of rock is such that none of them is modified in its form since it has been conferred by the natural elements over the centuries, and as such it must remain.
Advertisement
A baby seal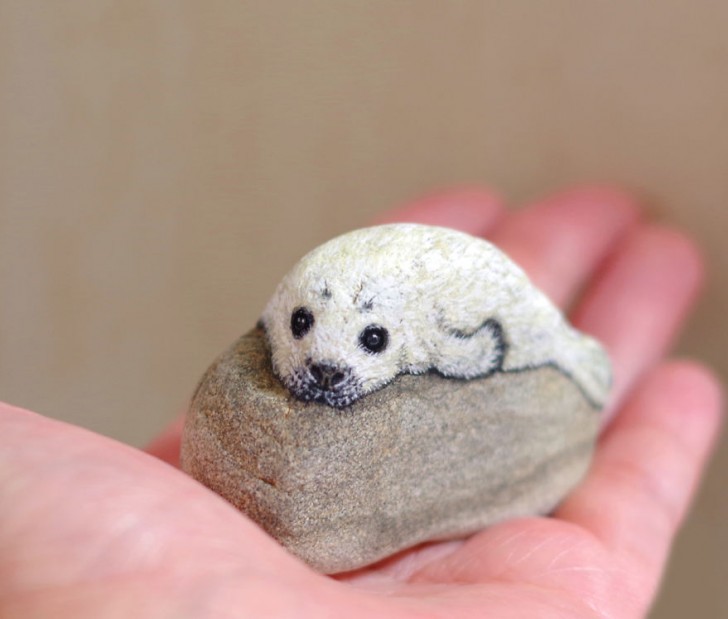 After choosing a stone or - as Akie likes to say - after being chosen by the stone, then she begins to work. It takes a long time to determine what is the right position in which to paint the animal or what is the brushstroke that best delineates the shapes. The selection process is articulated and involves a very long period of observation and connection between the artist and the stone.

Only then do we move on to paint, gently caressing the stone with the brush until it makes visible and manifest the life that it already had within itself. In the end, as a last step, Akie paints her eyes: only when she observes her creation and perceives the look of her creature with a shiver of emotion, her activity can truly be said to have ended.

Here are his sweet and charming creatures.
An otter with her cub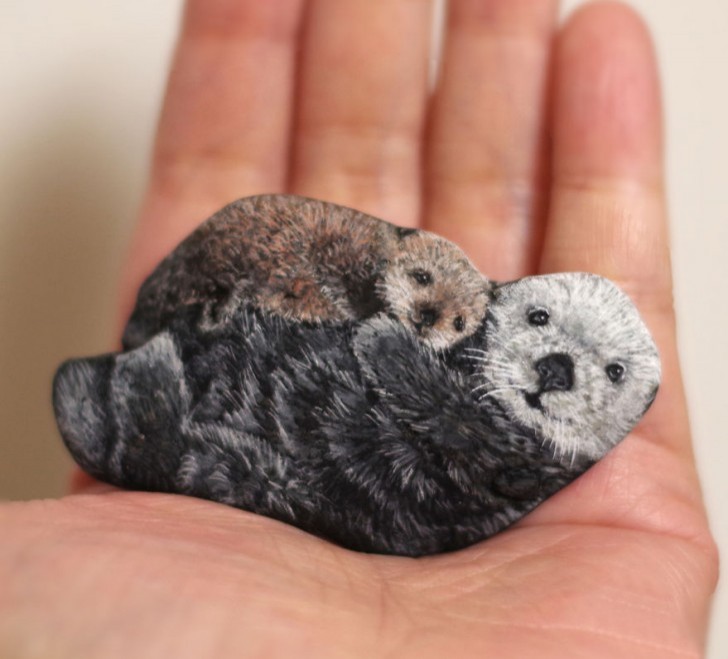 Advertisement
A curious looking owl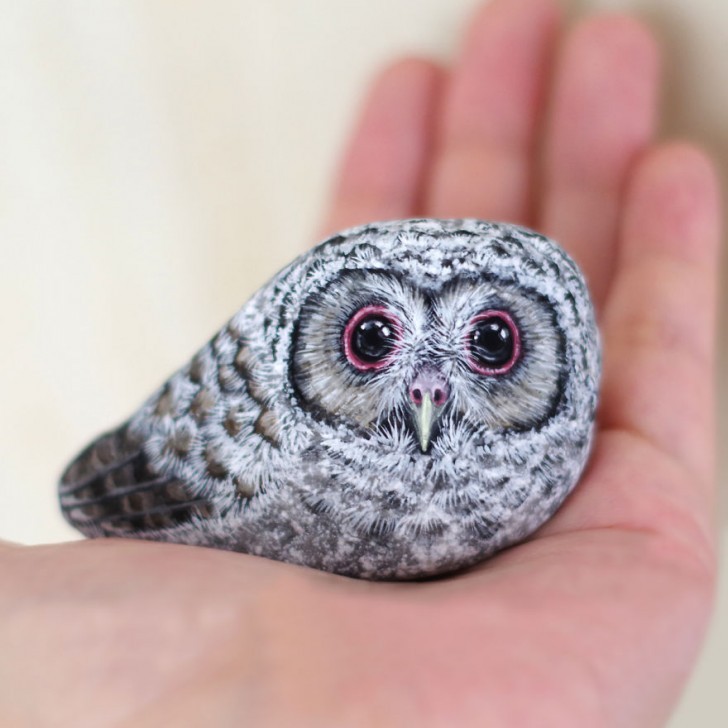 A cute raccoon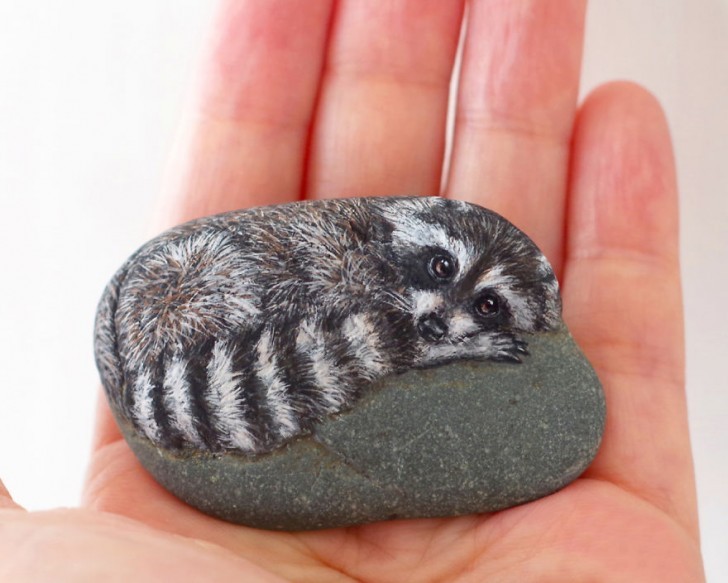 A Golden Retriever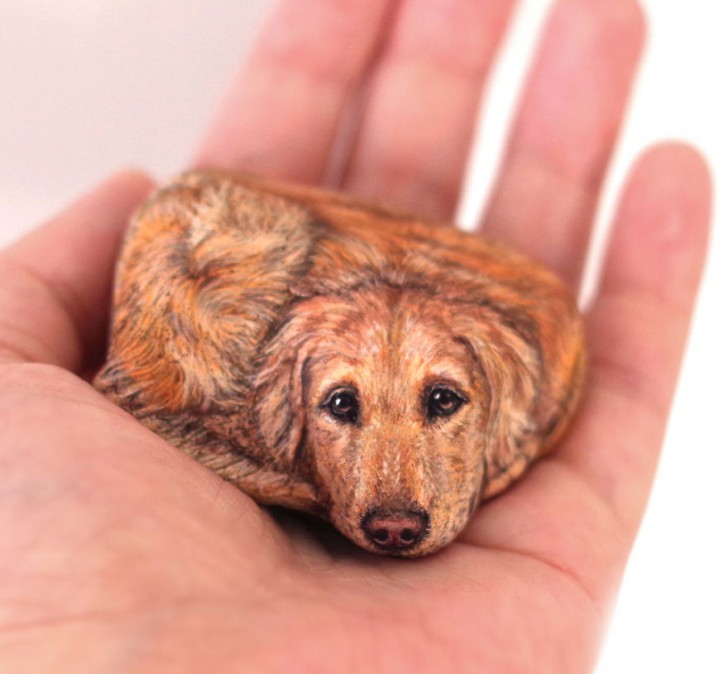 Advertisement
A chubby little hamster
A bluebird specimen (Sialia)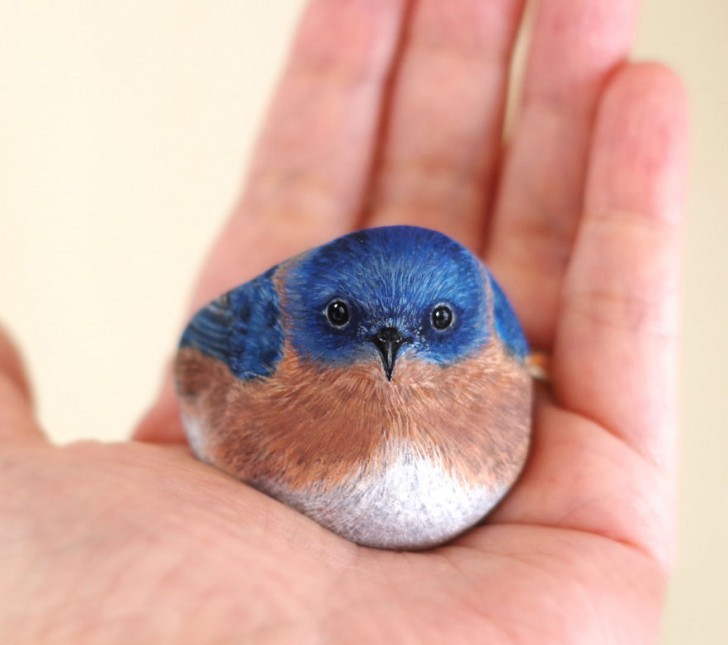 Advertisement
A family of koala bears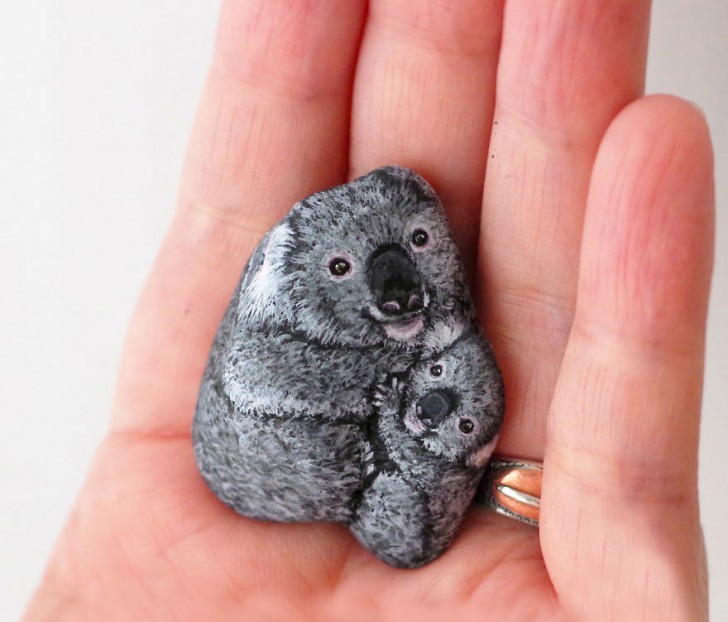 A beautiful fox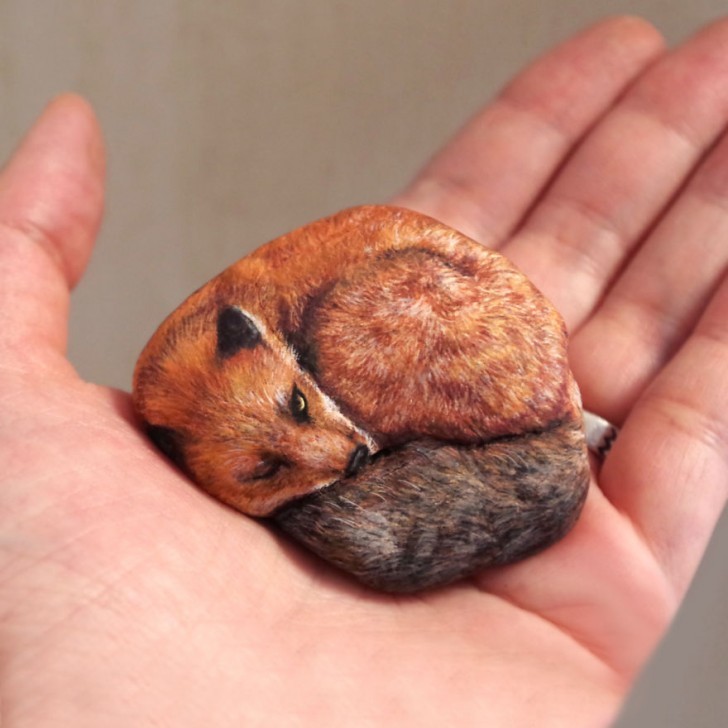 Advertisement
Pug puppy with an imploring expression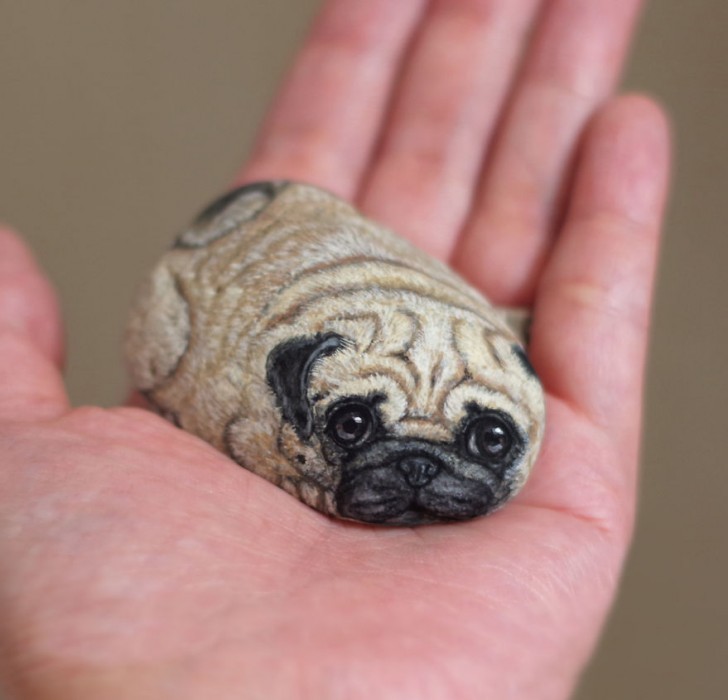 In conclusion, here is an image of the artist who is behind these unusual creations.
If you want to see all her beautiful works and stay up to date with her latest creations, do not forget to take a look at her Stone Artist Akie Facebook page.