Some fantastic ideas for upcycling common glass or plastic bottles
1. An elegant jewelry stand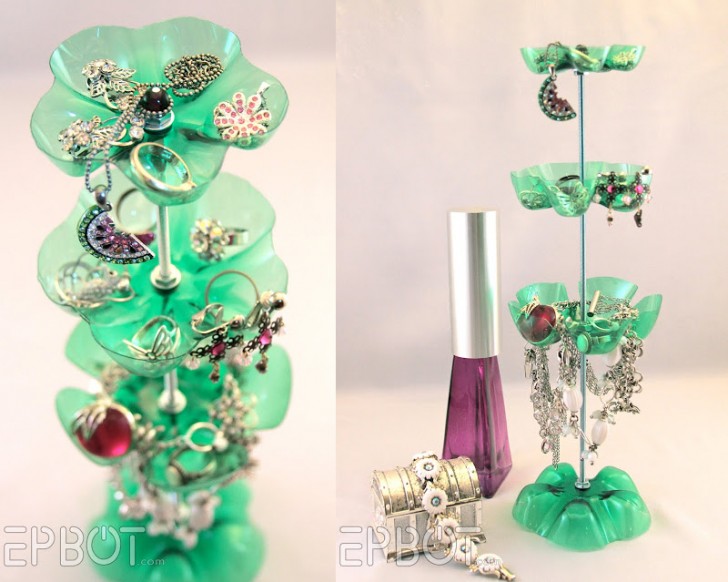 2. Extremely easy to create wine bottle picture frames!
3. Very simple outdoor candle holders
4. Garden decorations
5. A bird feeder (easier with a plastic bottle, but definitely more elegant with a glass bottle!)
6. Lamps with vintage charm
7. Home decorations or gift ideas
8. Multicolor bracelets
9. Soap dispenser
10. Beautiful table glasses!
11. Decorated vases that you can exhibit and where you can display dried flowers or artificial flowers (made from cloth, paper, or plastic).
12. Wine bottle accent lights obtained by inserting a string of tiny light bulbs
13. Decorative kitchen bottles filled with dried ingredients
14. The galaxy in a bottle! Children love this!
15. Cute plastic plant vases with the most diverse faces
16. Make plastic "apple" containers to store small sample jars or accessories or whatever you want!
17. Create toy penguins and multipurpose containers, to create and collect!
18. Garden pinwheel decorations
19. Wine Bottle Tiki Torches for summer evenings
20. A multicolored bouquet of plastic flowers created by a true upcycling artist!