Here are some ingenious ideas to make your home a welcoming and functional place
1. Arrange spices by labeling them on the cap to be able to easily recognize them.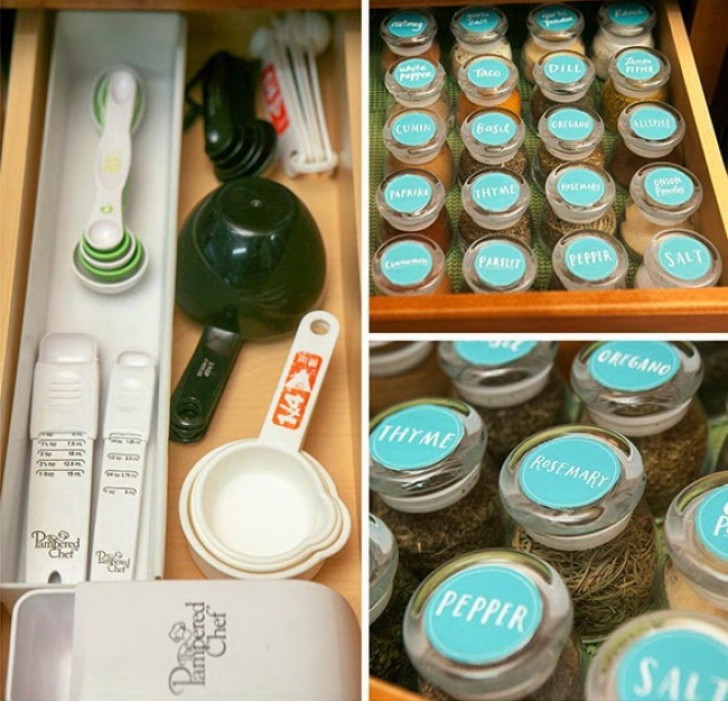 2. Use a hammock to store stuffed animals! This is a very simple and fun idea to free an area of toy clutter!
3. A wall basket with the words "Recharge here" ... what an idea!
4. A wall clock created with photos ... Very simple and original!
5. Creating cushions and paintings with the same decorative motif gives the house a truly elegant touch.
6. With very little money you can create these shelves that seem to be supported by tree branches!
7. Look at how a framed writing board can change the appearance of a room or office.
8. A delightful clay flower vase in the shape of a cactus.
9. Ideas to help reorganize a baby changing table!
10. Matching wall decorations ... A touch of class!
11. A mirror that hides a jewelry box
12. Very simple and very stylish circular picture frames
13. Photographs in the bathroom to distinguish and identify bathrobes
14. A simple and classic shoe storage cabinet can become a buffet pantry!
15. This beautiful decoration in Japanese style will give elegance to your home!
16. A beautiful "solar" mirror made from pieces of wood.