Yesterday a drug addict, today a millionaire: the story of this man teaches us the value of rebirth
Khalil Rafati is a young entrepreneur who has become a millionaire after having founded the Sunlife Organics fruit juice bar chain.
After having established his first juice bar, over the next five years, he was able to open another six. But the sensational thing is not his business success.
What we want to tell you is that before life began to smile at him again, Khalil had hit rock bottom due to a series of severe drug dependencies.
Today he tells his story, that serves as an example of hope for those who think that they no longer have any purpose in life.
In the 1990s, Khalil lived in Los Angeles working in the world of showbiz and entertainment, always in contact with movie stars and legendary musicians.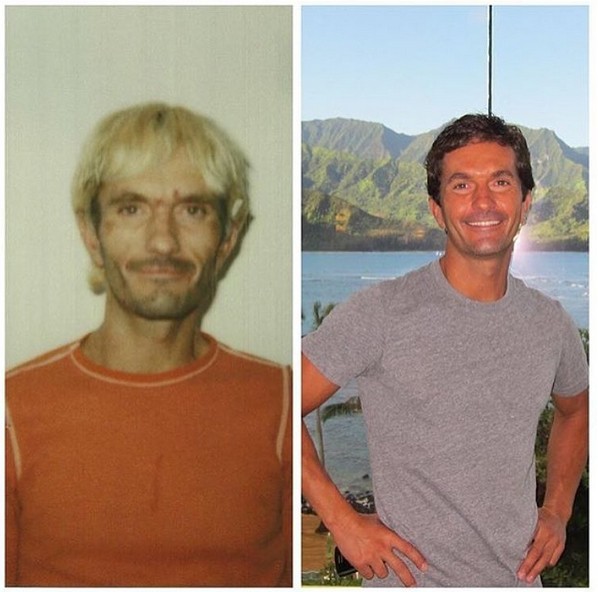 After a few years, however, Khalil fell victim to heroin and found himself without work and living in the streets of Los Angeles. At age of 33, he weighed 110 lbs (50 kg), had been in prison several times, was homeless, and had not even finished high school.
In 2001, he almost died after he deliberatedly tried to overdose on heroin at a party in Malibu.
That experience which took him to the brink of death shocked him into realizing that he needed help. After his successful drug addiction recovery, he decided to open a drug rehabilitation community where he served his fruit juices.
Fortunately for him, it was precisely those fruit juices that brought him economic success, allowing him to open his first fruit juice bar ... and the rest is history.
You can buy his audiobook here, "I Forgot to Die", and listen to this beautiful story of redemption written and narrated By Kahlil Rafati, in his own voice.