A beached octopus thanks its rescuer!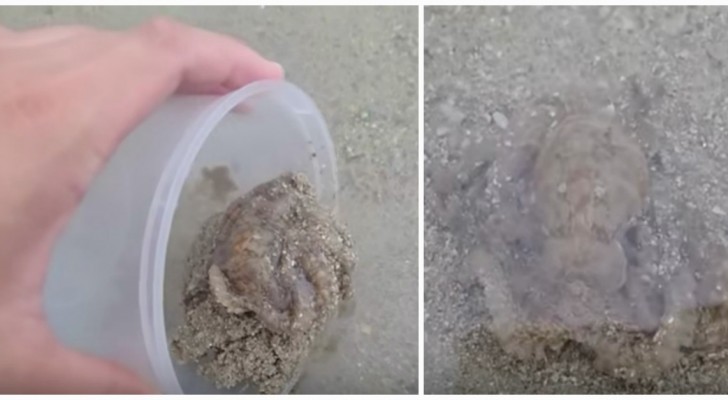 A day at the beach is much more pleasant if you pass the time exploring the marine environment, opening up to the possibility of discovering some strange creatures.
That is exactly what this man did and that is how he got to interact closely with a marine animal that is quite curious in its own right.
Watch the video to see what marine animal is hiding camouflaged under the sand on the beach! 
Advertisement