Discover some incredible ways to a syringe! Awesome!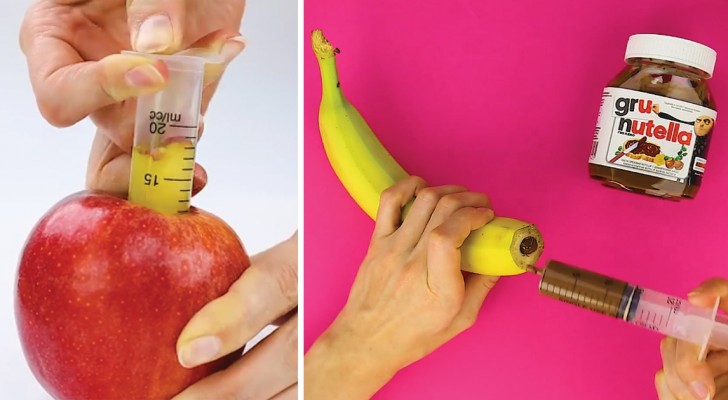 Advertisement
If you think that a syringe only serves for injecting drugs or drawing blood, then you are really off track! In fact, in this video, we show you six alternative uses for syringes which are fun to try and that can also help you save time and energy.
For example, you can use a syringe to core an apple in just a few seconds, or to prepare fantastic skewer appetizers or even make a delicious chocolate-filled banana.
All you need to do is learn how to use a syringe in the right way!
Advertisement
Advertisement