A tremendous water pipe explosion! Stunning images!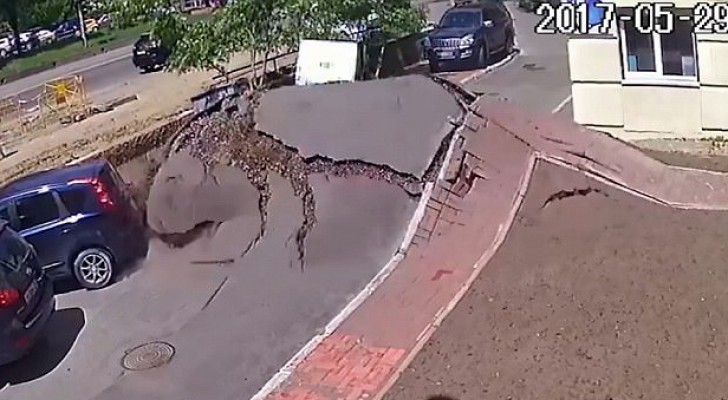 Advertisement
It looks like a normal scene of an ordinary day in the streets of Kiev, Ukraine when suddenly the scenario changes into a cataclysm just like in a film with special effects!
An underground water pipe has been leaking and has poured liters and liters of water into the subsoil of this area until eventually, the water pressure becomes so great that it breaks the resistance of the top soil and explodes with a terrible force.
Fortunately, despite the fear and the damage to the cars, there were no injuries.
Advertisement
Advertisement