4 ingenious uses of bottles in the KITCHEN. Do not throw them away ... reuse them!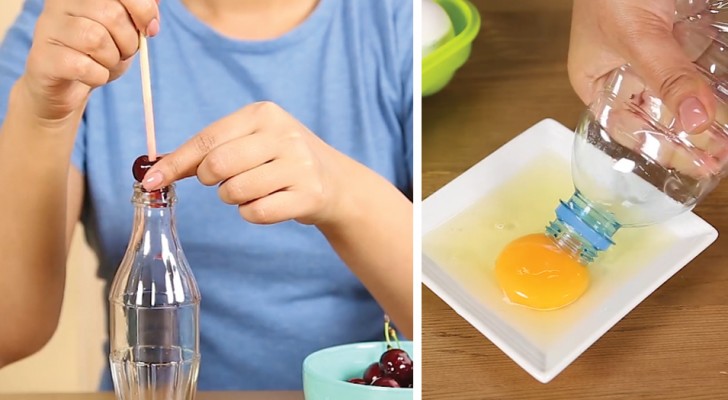 Advertisement
Do you want to know how to reuse or upcycle empty plastic and glass bottles? Well, actually it is quite simple, just take a look at the four kitchen hacks shown in the video.
With a little bit of intelligence, many situations can be easily resolved, as in this case: if you need to remove the pits from cherries all you need is a bottle and a small stick.
If you have to roll out pastry or cookie dough but you do not have a rolling pin just use a bottle! Furthermore, if you want to separate the yolk from the egg white, how can you do it easily and with no mess? Obviously, with a plastic bottle! 

Image: Klearchos Kapoutsis / Flickr
Advertisement
Advertisement