An easy and delicious chewy caramel candy recipe!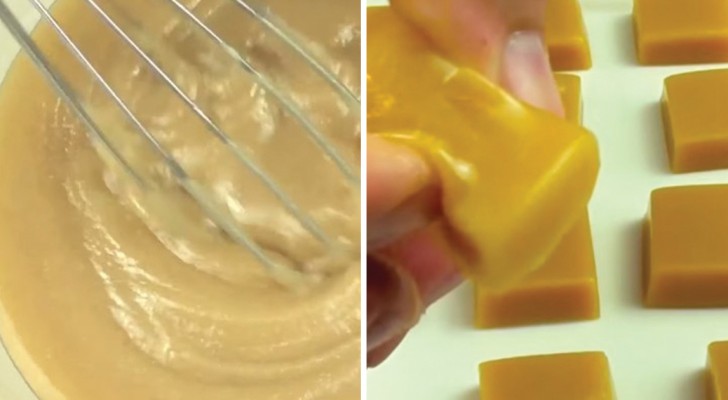 Advertisement
Candies with caramel, toffee, fudge ... You know what we are talking about  --- those delicious soft and irresistible candy-like sweets that we have all eaten at least once and felt that strange sticky feeling on our teeth.
If this type of candy is your favorite, learning how to make them at home is very simple and now we are going to show you how to proceed. 
Ingredients 
7 oz. (200 gr) of glucose syrup 
7 oz  (200 gr) of liquid cream (or condensed milk) 
3.5 oz (100 gr) of granulated sugar 
3.5 oz (100 gr) of brown sugar
1.5 oz (50 gr) of butter 
1 pinch of salt
Advertisement
1. Melt the butter, then combine all the ingredients in a bowl.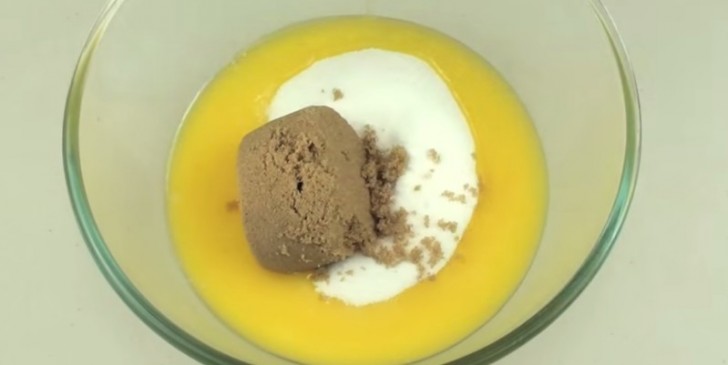 Advertisement
2. Mix well by using a hand whisk.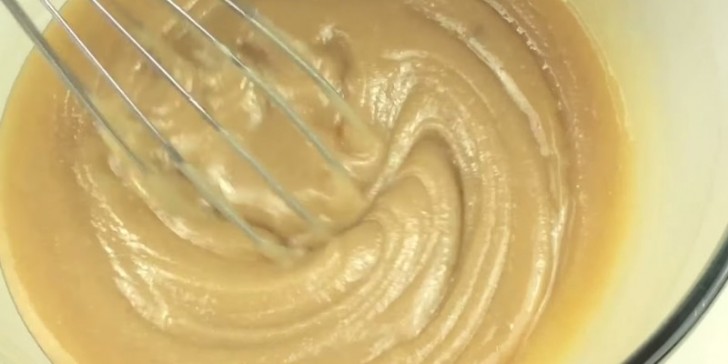 3. Line a square glass container with kitchen parchment paper and pour in the mixture.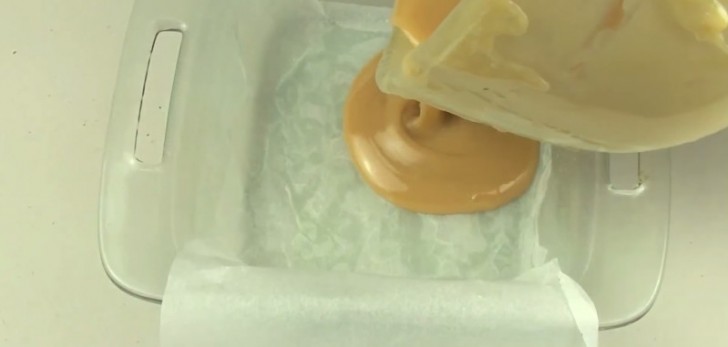 4. Cook for 6 minutes in the microwave, stop the cooking every 2 minutes to rotate the mixture with the whisk.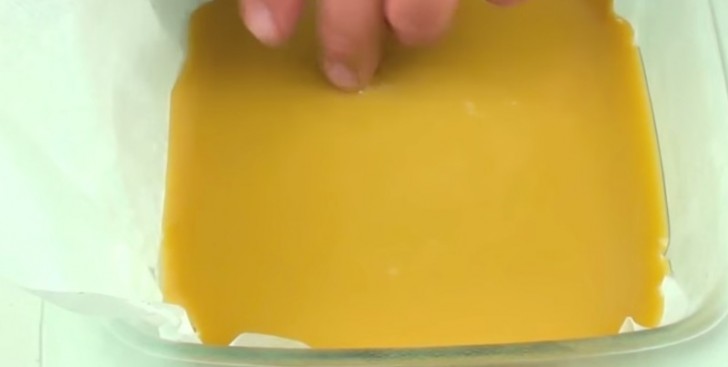 After 6 minutes, pull out the container and allow it to cool completely at room temperature; then store it in the refrigerator for at least 2 hours.
5. After 2 hours you can pull out the "block" of caramel and start cutting it into small squares.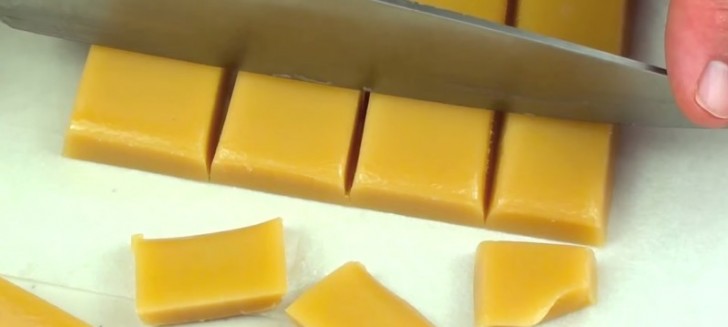 Advertisement
6. Here are your delicious homemade caramel candies!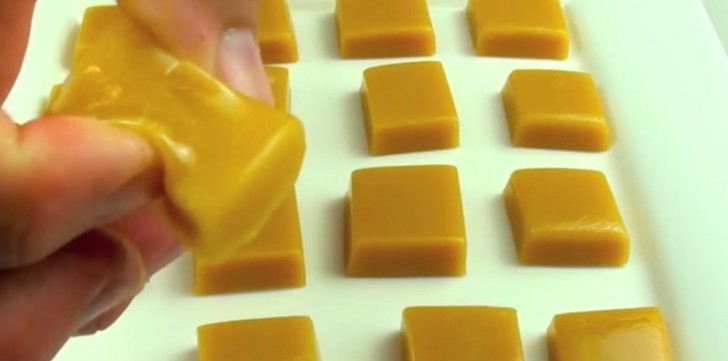 Advertisement