Discover how to easily clean your dishwasher!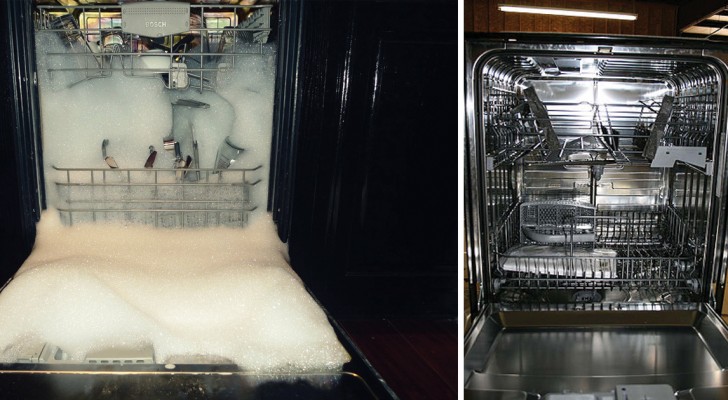 Advertisement
We all know the manner in which the dishwasher can get dirty and the foul odors that it may emanate.
That is why sometimes it should be cleaned, but this can be complicated and annoying because usually, you have to kneel down and get inside the appliance to clean it with a cloth or sponge.
In short, this task can be quite unpleasant.  Instead, thanks to this trick that we suggest, cleaning your dishwasher will be a breeze!
Cover image: Peter Sheik | Flickr and Ryan | Wikimedia
Advertisement
The first thing to do is to place a cup of white vinegar on the top rack of the dishwasher and start the longest washing cycle with the highest temperature that your appliance allows.

The second thing to do, once the washing cycle with the white vinegar has finished, is to sprinkle about 220 grams of bicarbonate soda in the lower part of your dishwasher and, once again, to start the washing cycle with the highest temperature.

At this point, your dishwasher should be clean, if not, then you can use half a cup of bleach, but this step is optional because not all models can tolerate bleach, so we advise you to get informed before you implement this third step.

For more details about cleaning your dishwasher, please watch the video! For the rest, happy cleaning!
Advertisement