A father builds his kids a thrilling snow slide track! WoW!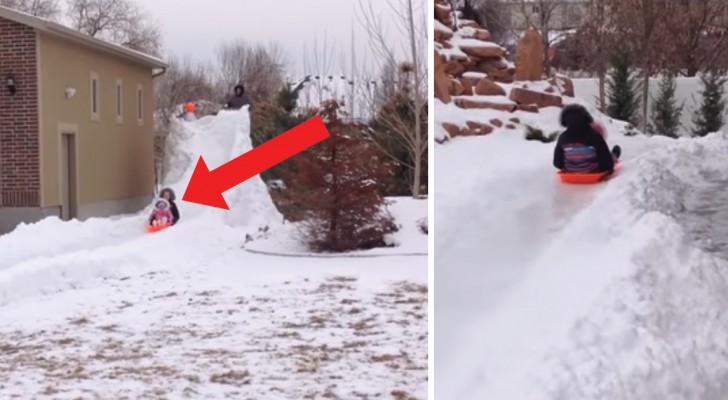 Advertisement
It is not true that playing in the snow is fun only for children! In fact, in this family, it is the father who seems to be the most enthusiastic of all!
Look at the idea that he had as soon as the snow started to fall heavily! He decided to build a snow slide track to amuse his children and all the other children in the neighborhood.
Take a look! This is not some ordinary snow slide track ... it is immense! The fact that a ride on the snow slide track seems to never end ... is something that the children really like!
Advertisement