Discover how to make your own Fidget spinners!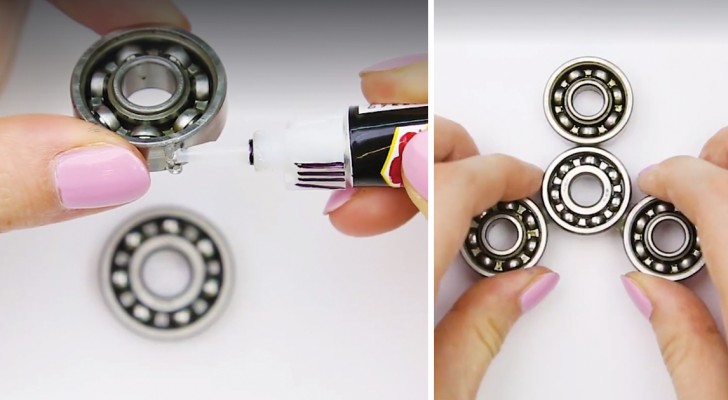 Advertisement
The fidget spinner is the trendy toy of the moment although it is not a gadget that is risk-free! In any case, if you have a child who cannot do without it, you can at least think that s/he is involved in a creative activity.
This video tutorial shows you how to build two kinds of fidget spinners as DIY projects. In the first case, you only need four ball bearings and some glue.
However, in the second version, Fimo (polymer clay) was used (wear gloves when handling it and if possible cook the form on a separate hot plate).
Advertisement
Advertisement