Innovative hairstyling --- cutting your hair with a lit candle!?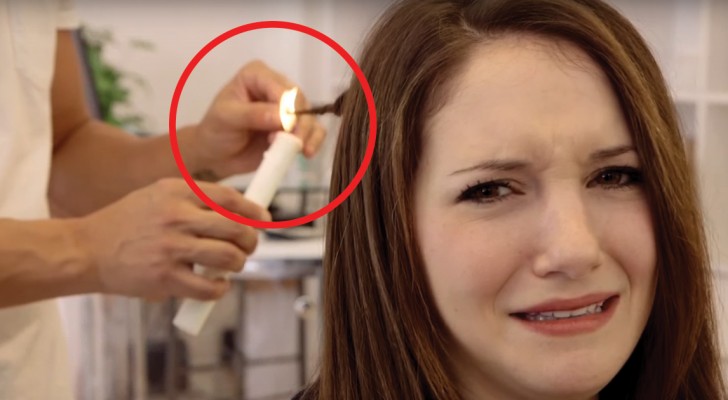 Advertisement
It might appear to be some kind of torture, but carried out by an experienced hairdresser, it is a completely a safe practice.
What is "candle-cutting"? This is a curious technique to rid your hair of split ends . . . by burning or singeing your hair with a candle! 
Contrary to what you might believe, in contact with the candle flame the lock of hair does not ignite instantly and the flame only burns the hair sticking out from it. Would you be willing to use this method?
Advertisement