Insane Jenga trick! WoW!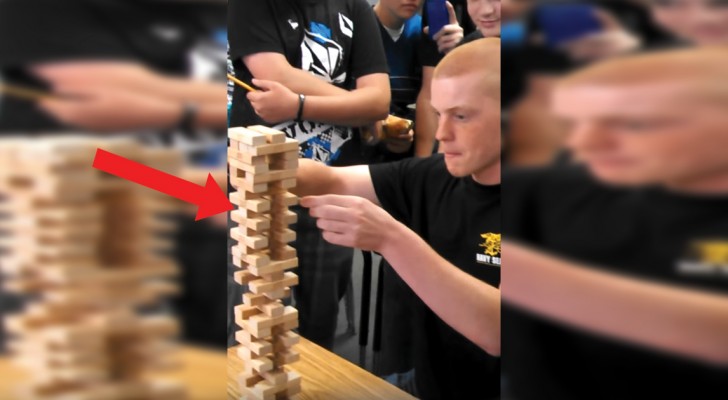 Advertisement
If you have never heard of the board game "Jenga" , then let us briefly explain that it consists of moving a wooden brick of your choice and then placing it on top of the structure.
Of course, at every turn, the structure becomes more unstable and the risk of it collapsing, and the player thereby losing the match, increases. 
This guy, in fact, before deciding which brick to try moving, has taken the time to reflect and after carefully analyzing the situation --- then, using a pen, he quickly makes his move! 
Advertisement