Learn how to make homemade chocolate nougat!
After listening to countless warnings about the quality of packaged foods sold in supermarkets, many people have realized that the only solution is self-production --- to make it yourself!
There is a home version of virtually any food product, even the most unbelievable ones! In addition to learning your way around the kitchen, you will be able to prepare much healthier and better quality meals.
Today we will learn how to make chocolate nougat at home and to actually prefer it when compared to the manufactured versions!
Ingredients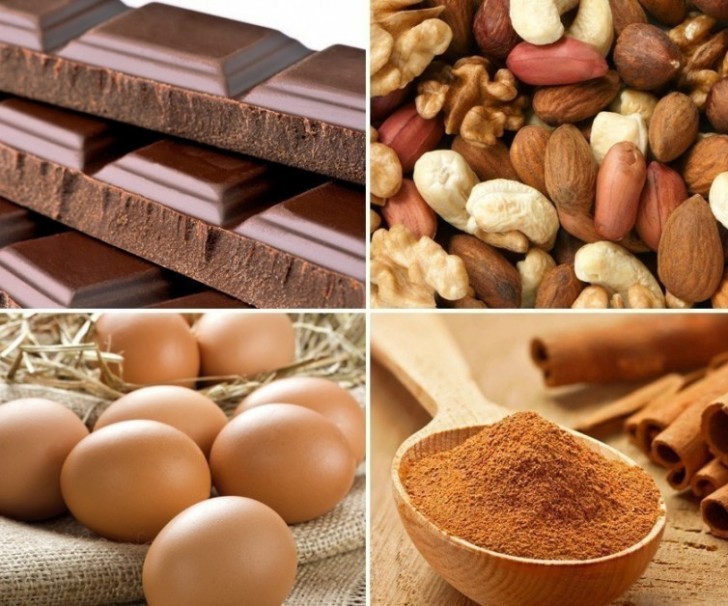 25 gr of walnuts
25 gr of hazelnuts
30 gr of roasted almonds
2 egg whites
1 tablespoon butter
100 of bitter dark chocolate
cinnamon powder
Reduce the walnuts, almonds, and hazelnuts to powder, but remember to put aside some whole nuts for later.
With a whisk briskly stir the egg whites and then add the pulverized mixture of nuts, almonds, and hazelnuts.
Melt the chocolate together with the butter. Add a pinch of cinnamon and let it cool, but without letting it get too hard. Next add the mixture of egg white and pulverized nuts.
Then add the whole nuts that you previously put aside.
Make a mold for the nougat by cutting in half a tetra-pac fruit juice container or use a silicone mold.
Brush the bottom and the edges of the mold with oil to prevent the nougat from sticking to the container.
Pour the preparation into the mold and level the surface with a spoon to remove any air bubbles. Leave in the refrigerator for at least 3 hours.
Once hardened, your nougat is ready--- made without milk or flour and full of goodness!
In the video, you will find another version of this easy recipe for preparing homemade chocolate nougat! Enjoy!