Christmas Tree Puff Pastry Surprise!
Christmas is coming and surely you have probably started to organize what to cook during the holidays. If you are looking for an original idea, that will leave your guests, friends, or family members --- open-mouthed, but without having to spend too much time or money, here is a truly brilliant idea!

With this easy recipe, you can prepare an appetizer that the little ones will go crazy for, but that is also very attractive to older guests as well.
The clever idea is a magical Christmas tree . . . made with puff pastry and ham! Here are the simple steps to follow.
Roll out a sheet of puff pastry and then place a few slices of cooked ham on the sheet of pastry.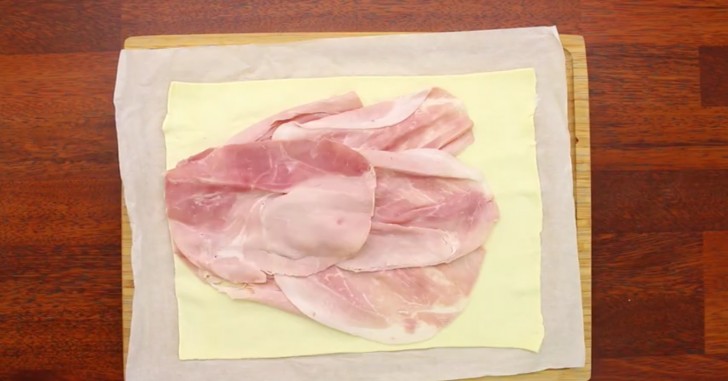 Now cover the cooked ham with another sheet of puff pastry and cut out the shape of a Christmas tree including the tree trunk.
Then just under the crown of the tree cut parallel strips on both sides of the tree and twist the strips so as to create branches.
Next brush the entire tree with egg wash, then place it in the oven at 180°C for approximately 20 minutes ...
. . . here comes the pretty but also very tasty puff pastry Christmas tree with ham stuffing!
This recipe really takes very little time! In fact, it only takes about 30 seconds to prepare this charming Christmas recipe, which we will demonstrate with this video . . .