Discover 7 ingenious ways to use hairspray!
Hairspray is not a product for women only, and it is not just used to manage hair! Having hairspray on hand at home means you can use it in many other different ways that we will illustrate today. 
Do you know why hairspray should be used on flowers, or how hairspray can help you if your eyesight is not what it once was? Find out in this amazing article about seven alternative ways to use hairspray.
Are your shoes are slippery inside? By spraying a little hairspray inside your shoes your feet will feel more comfortable.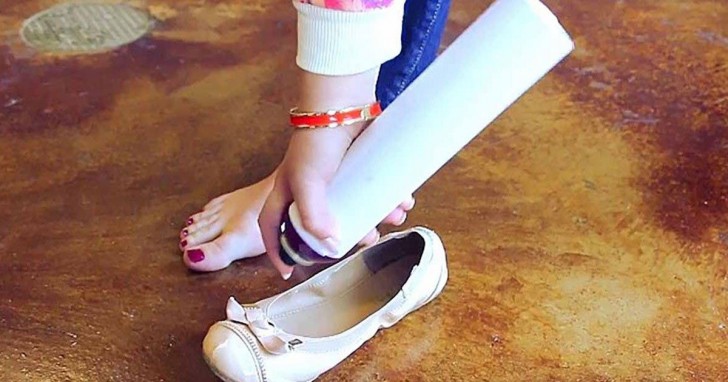 To remove stains from leather surfaces, apply hairspray on the stain and let stand for five minutes. Next, clean with a cloth and finish with a specific leather care product.
You can make sidewalk chalk drawings last longer by coating them with hairspray.
Does your eyesight no longer allow you to thread a needle on the first try? Help yourself with a little hairspray and it will keep the thread rigid and straight!
Is a zipper too loose and hard to keep closed? Just apply a little hairspray to make sure it does not move anymore!
Would you like balloons to last longer (especially those inflated with helium)? Just moisten them with a little hairspray!
Is the drawing that you have done a work of art? Refinish it with a layer of hairspray to maintain the colors and give it shine.
Wait! These are not all the alternative uses for hairspray! You can find more in the video! ;-)