Do you like camper vans? Take a look at this one!
If you love traveling on the road, but you do not want to buy a camper because it is too cumbersome, here is the solution that you should definitely take into consideration, the "star" of the German Hymer brand for 2016, the newborn HymerCar. 
At first glance, it would seem to be a simple van, but actually, just by looking at the top, you may well already note that it is much more!
Now, let's take a closer look at its practicality and comfort ... from the inside of this unusual camper-van! 
Images: Hymer.com
The HymerCar looks like a traditional 4-seater van, but in reality, it houses all the functionality of a camper.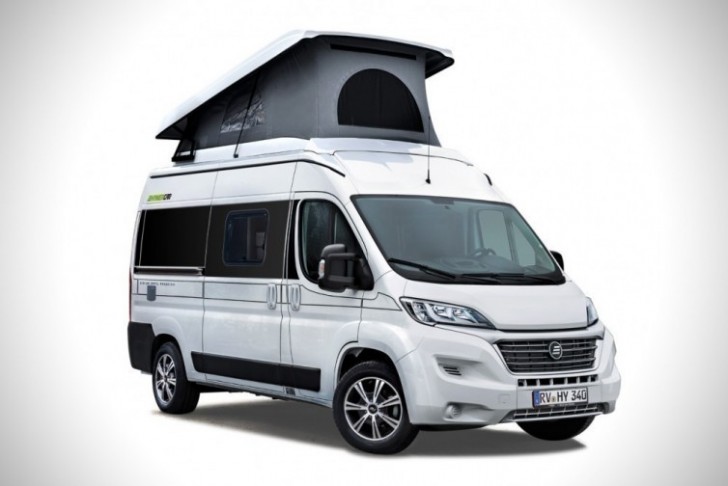 The furniture has an elegant finish called "Palatino Creme" characterized by dark trimming in the kitchen, bathroom, and the day and night living area.
To help you get a well-deserved rest, the HymerCar has a comfort system that reduces sound and loud noises in the vicinity.
As for the kitchenette, nothing is missing!
In addition, with regard to the bathroom, it is compact, with a handily adjustable sink and a toilet that optimizes space.
Last but not least, is the wonderful space on the top of the van-camper that provides a relaxation area and gives an extra designer touch to the vehicle.