What this pit bull dog was protecting and how she did it is ... incredible!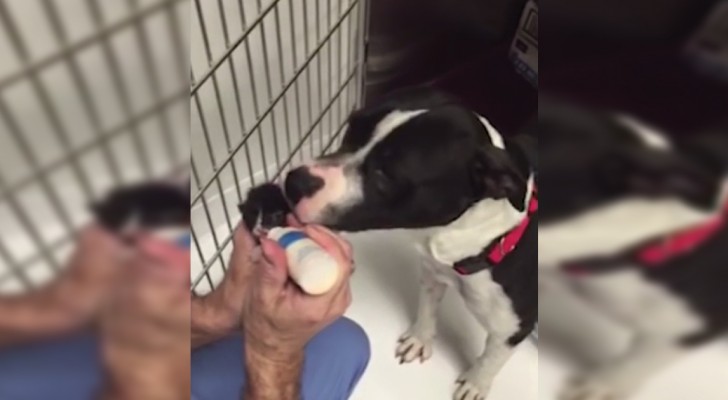 Advertisement
When they spotted a stray pit bull dog in the street they carefully approached it and made a truly amazing discovery!
Pittie, this is the name they gave the female pit bull, was lovingly protecting and taking care of a kitten that was just two days old by keeping it warm, and suckling it ... Yes, you got it right! A female pit bull dog suckling a newborn kitten!
It is not known how the two ended up together on the streets but what we see in the video is proof that Pittie has no intention of abandoning her little "puppy".
Advertisement