Watch your step at this New York subway station!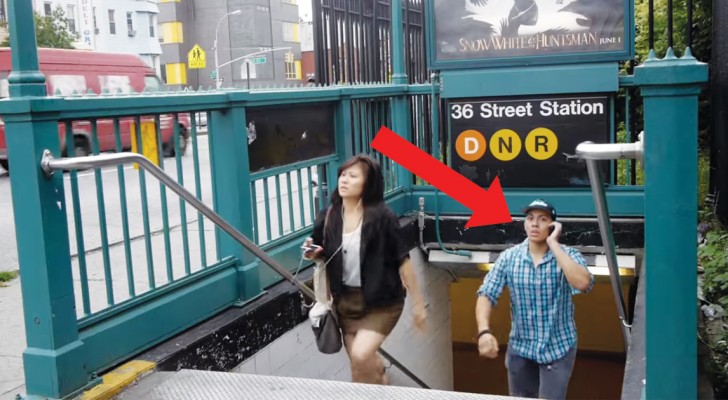 Advertisement
The 36th Street subway station stop in New York has a special feature that makes it different from any other.
This difference can only be detected when people climb up the subway staircase that brings passengers to the surface. It is not difficult to notice that most people stumble on the way up!
The reason is that, perhaps by mistake or maybe for fun, a worker made the step a bit higher than the others. Be careful not to stumble just like the people filmed in this video clip!
Advertisement