How to keep homemade cookies fresh longer!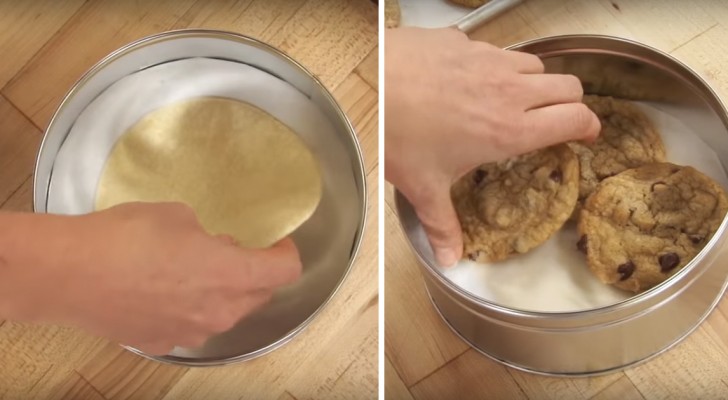 Advertisement
Baking your own homemade cookies is certainly healthier than buying them at the supermarket but if you benefit by eliminating the presence of preservatives, however, you risk your cookies becoming stale and as hard as rocks within a very short time.
There is a way to keep them fresh and soft longer and it is very easy. Procure a metal tin or plastic box, and trace out the form of the box on a sheet of parchment paper and then cut out several forms.
Next, on each layer of cookies, place a fresh tortilla between two forms of parchment paper and that's it! In fact, the moisture from the fresh tortilla will spread throughout the closed box and this will keep your cookies soft and fresh! 
Advertisement
Advertisement