Create Garden Art With Terracotta Pots!
Gardening is an activity that gives satisfaction and sense of fulfillment and at the same time is able to completely transform the look of a house -- a well-kept garden really makes a difference!

As usual, we like the concept of DIY (do-it-yourself), the cost savings, and recycling where it is possible! In fact, here is a project that embraces all three aspects. A beautiful   hemisphere (half of a sphere) planter created with common terracotta pots!
Start by simply positioning the terracotta pots in a circular fashion to find the right position for each pot.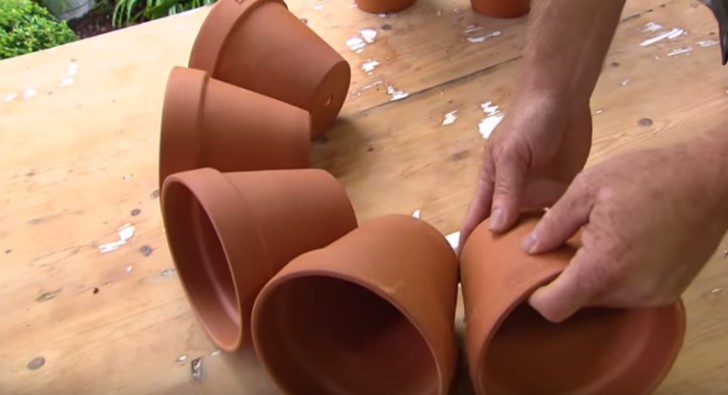 After the pots have been placed in a circle then attach them to each other using a layer of transparent glue.
Reinforce the layer of transparent glue with another layer of silicone in the points shown in the image. While it is still wet, remove the excess silicone with a finger and wipe with a paper towel.
Let dry and then you can begin to position the second layer of pots in the same way as the first using glue and silicone.
This is the end result that you will get -- a perfect half of a sphere made of clay pots. Let dry completely before placing the composition on the ground.
Once the glue and silicone have dried you can put your favorite plants in the pots and enjoy this wonderful green hemisphere planter!
Indulge your fantasy! You can opt for small plants such as cactus or choose large and leafy flora ... In any case, the end result is a masterpiece!
We loved this DIY project for its economical and unique simplicity! With a fantastic hemisphere planter like this, you can easily turn your green corner into a five-star garden!
Related Stories