She had never set foot in a bowling alley before ... WoW!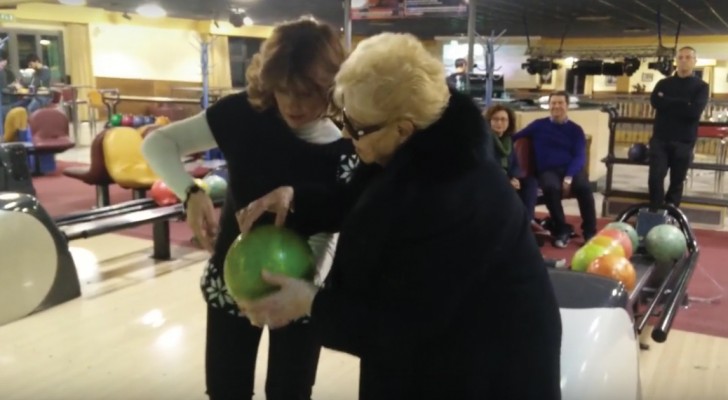 Advertisement
At 84 years of age, she had never set foot in a bowling alley but that did not hold her back! First, they explained to her how to hold the bowling ball and then they let her throw the bowl without offering her any additional help or tips, and she, with the typical boldness of those who have never done something before, threw the bowling bowl without paying too much attention. 
Needless to say, the bowling bowl rolled without haste, down the lane, and as it rolled to the end of the lane it knocked down all the bowling pins one after the other ... Strike!  Even the bowlers in the nearby bowling lanes stopped to applaud her!
Advertisement
Advertisement