Combining dance, acrobatics, and aerobatics --- he defies reality!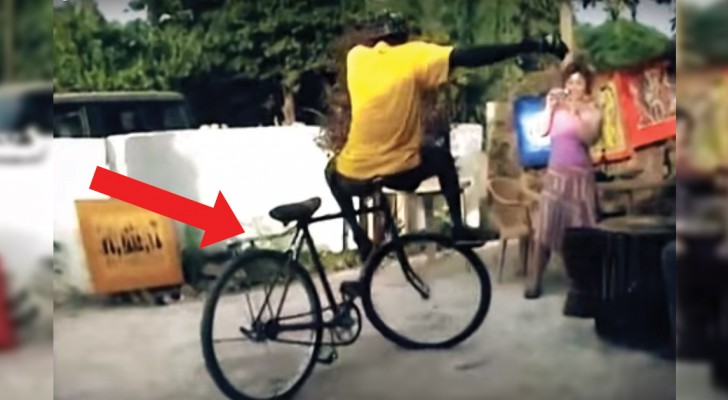 Advertisement
Perhaps you have already seen acrobatic performances with racing bikes or mountain bike trials where bike riders completed obstacle courses without ever letting their feet touch the ground.
In any case, have you ever watched a series of acrobatics performed to the rhythm of tribal music executed while riding a common everyday bicycle?  
We bet you have never seen a show like this one! Moreover, the conclusion of this unusual exhibition is the icing on the cake! To be seen from the beginning to the end!
Advertisement