Start by gluing terra cotta pots together --- and create a wonderful object!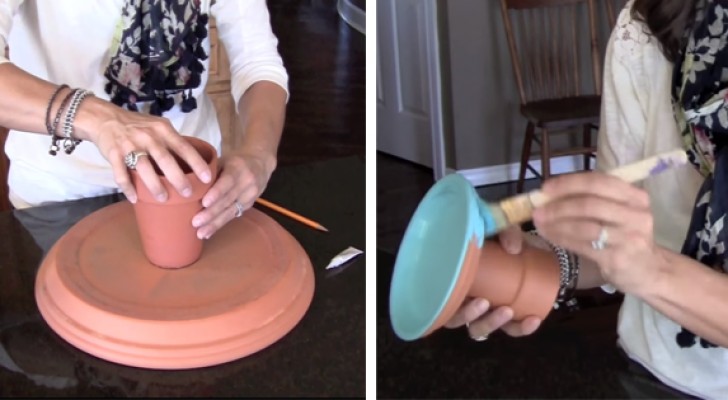 Advertisement
Doing a DIY project is a great way to distract yourself and why not -- to create an object that has sentimental value that will not be lost among the multitude of items purchased from junk shops or second-hand stores.

In this case, for example, a woman decides to create a beautiful and very practical jewelry display stand using simple terra cotta pots, super glue aka any fast bonding, super strength, instant adhesive glue, tempera paint, and spray varnish.
Remember -- before applying the spray varnish; a final pass of sandpaper will give everything a charming vintage look!
Advertisement
Advertisement