Stick cotton swabs in a styrofoam ball to create DIY home decor!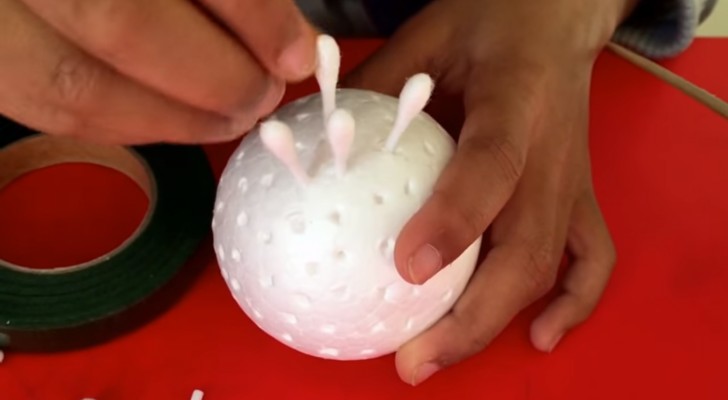 Advertisement
This DIY flower will enhance the decor of the rooms in your home, and moreover, making it is very easy, especially if you get your children to help you!
For each flower, you will need a styrofoam ball in which you are going to insert the cotton swabs that have been cut in half. Make the holes in the styrofoam ball with a bamboo skewer, that later will become the flower stalk.
The next step is to dilute some acrylic gouache paint in water to color the tips of the cotton swabs, let dry, and then place the flowers in a beautiful vase!
Advertisement
Advertisement