A monkey is drowning in a zoo moat --- What a man does stuns everyone!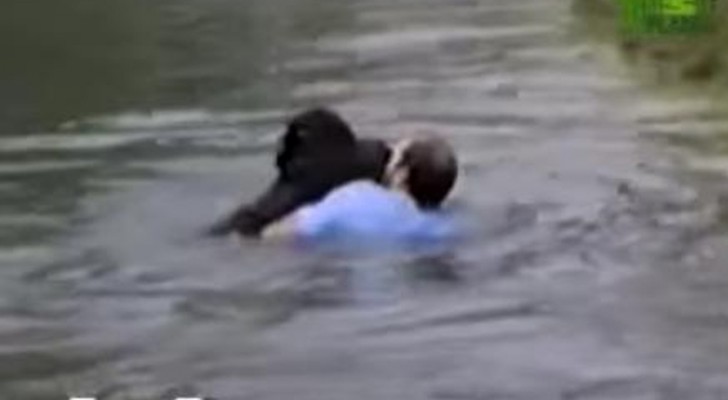 Advertisement
In the Detroit zoo, there are animals in captivity just like in many other similar structures, but here something unique happened!
In fact, inside the zoo enclosure for chimpanzees, two of the specimens had a quarrel that ended with one of them, Jo-Jo, falling into a zoo moat!
Almost unconscious, and not able to swim, the drowning monkey was doomed to die, until one of the zoo visitors intervened in a heroic manner, endangering his own life to save the chimpanzee!
Advertisement