A baby deer lies motionless on the road --- See its reaction when it is picked up!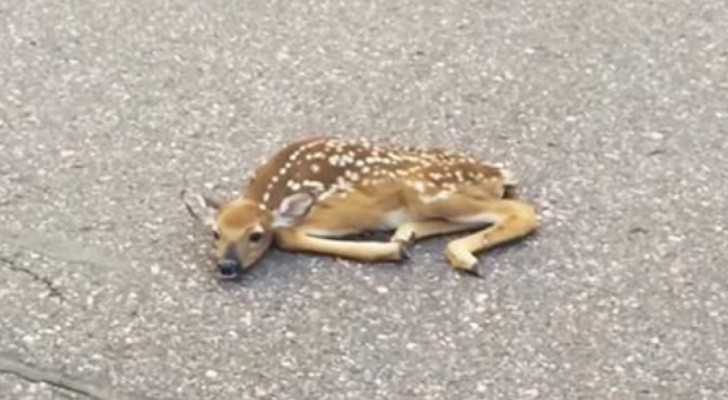 Advertisement
The tenderness and beauty of this newborn baby deer will pleasantly surprise you as much as the man who gently saved him. The baby deer that had just been born was lying motionless in the middle of the road, paralyzed with fear although its mother was nearby! 

As soon as the man approaches the splendid creature, he notes that it is still breathing, although it appears to be scared to death. You will be thrilled to see the little deer's reaction as soon as the man, Stephen, picks him up and removes him from the dangerous road ...
Advertisement
Advertisement