Start by lacing up your shoes in REVERSE --- Discover a new time-saving technique!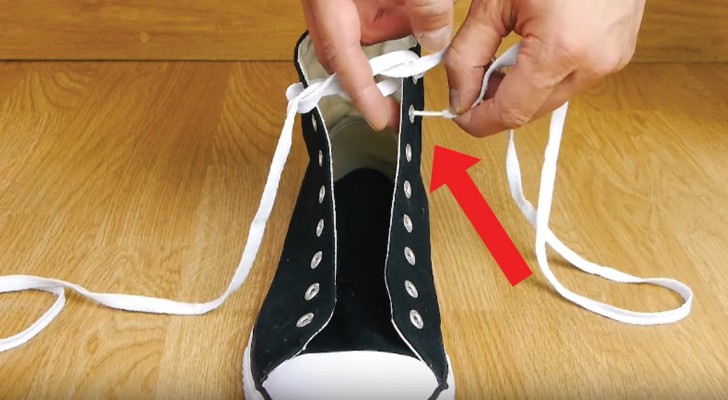 Advertisement
Tying your shoes is one of those actions that almost all of us learn when we are children, and that we tend to repeat exactly the same way for life. Browsing the internet, however, we find that there is no single way to tie your shoes!
As a matter of fact, in this video,  the YouTuber Dave Hax shows us a new technique, in which you can put on your shoes and tie them in just over a second. Seeing is believing!
Advertisement
Advertisement