Discover "String Art" and personalize your home decor!
For "String Art", we mean any geometrical creation obtained by weaving colored thread around nails fixed onto a surface.
In this article, we will provide a fairly simple example, so that anyone can try to do it at home.
The result will be a nice wall decoration for your home or a gift item for family members, friends, or colleagues. The steps are very simple ... and the result is amazing!
Here is what you need: a pair of scissors, balls of wool or cotton, nails, hammer and a wooden board.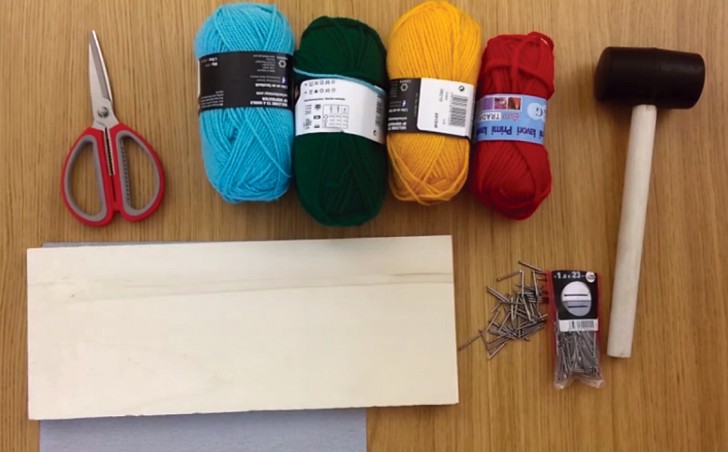 Print out a written word, cut out the letters, and fix nails along their boundary.
Begin to weave the colored thread around the nails --- the less regular the weaving the better the effect will be!
After you have finished each letter --- here is the result! Your wall art is ready to hang!
This DIY project allows many variations! for example, you can choose to print a figure or an object as long as it does not contain too many small details; alternatively, with a pencil, you can draw directly on the wooden tablet.

The following video shows the concrete simplicity of this DIY project ... Now all you need to do is get the materials and start to weave!