The harvest is burning! --- Here is how a farmer manages to stop the fire -- What courage!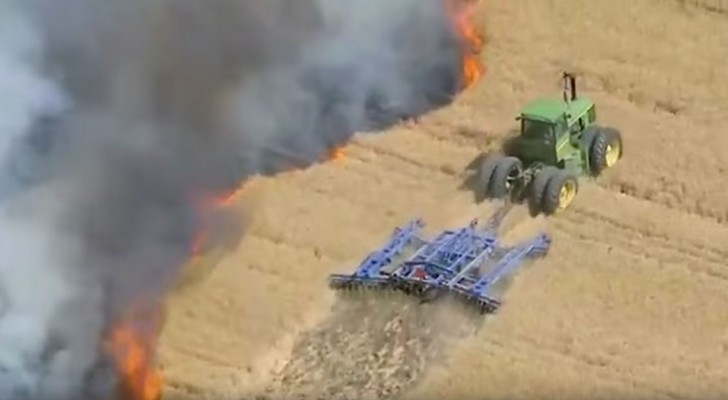 Advertisement
Fires can be a serious threat to agriculture, especially because often people are ill-prepared to counter them. The dramatic images you see in this video were taken in Colorado, where a huge fire was rapidly consuming hectares and hectares of crops.
This brave farmer's solution was simple and audacious: to rapidly create a "firebreak" around the flames in order to isolate them from the rest of the fields. Incredibly, he conducted a race against the fire to beat it before it spread even further by crossing over into another field; he risked his life and tractor, but he was able to do it!
Advertisement
Advertisement