Try to make two squares by moving only 3 matches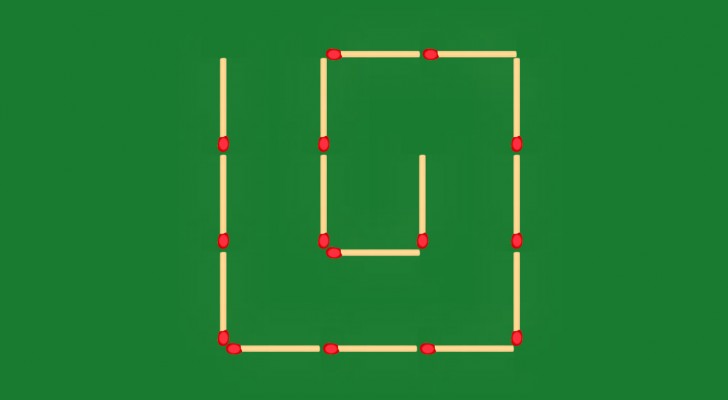 Advertisement
Have you ever wondered what puzzles, riddles and brain-teasers are for? Well, there are many reasons: from simple entertainment, to wanting to keep our minds sharp are just some valid motivations.
Whilst simple and, in some cases, easy to solve, these brain-teasers are a perfect way to do something useful during your "down time". There are many types of brain-teasers. For some there are no time limits, while for others there are (and the time limits can vary greatly).
In the case of the brain-teaser below, you have 5 minutes to solve it. The image shows a spiral that you will need to transform by moving only 3 matches. Will you succeed? Give it a try!
Advertisement
The challenge: move only 3 matches to make a 2 squares.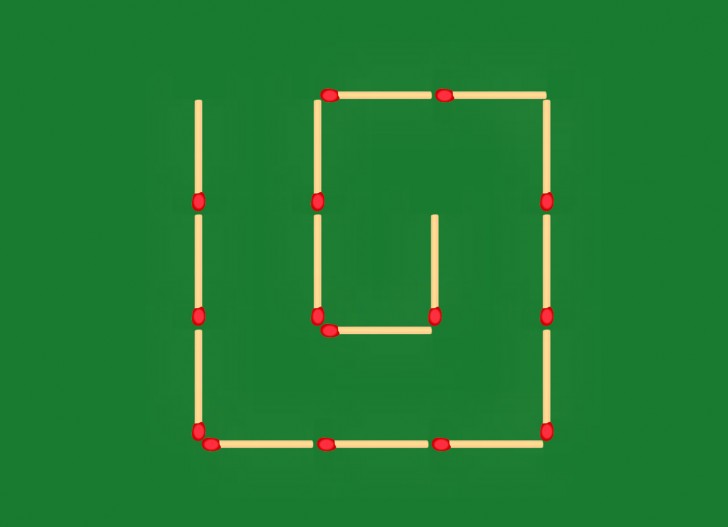 Testing yourself with these brain-teasers is ideal for sharpening your concentration, attention and powers of observation. To succeed in this challenge, however, it is important not to give up too quickly.
So... how do we proceed? Can we work out the solution in just 5 minutes?
First of all, let's determine how many matches were used to make the spiral. In all there are 15, but the ones on which we need to focus more attention are the central matches. The reason is simple:
Advertisement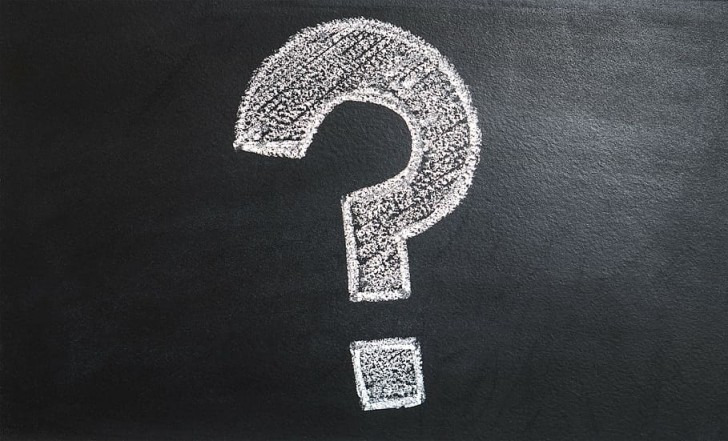 Making two squares of the same size is impossible: it would take many more matches than those available. Therefore, it is necessary to think of creating squares of different sizes.
In the following images we show you the solution step by step, and labelling the matches to be moved 1, 2 and 3 for clarity.
The smaller square must be made starting from the first match that is turned inwards - to be clear, this is match number 1. This will be the one that starts the solution.
It's time to give the solution step by step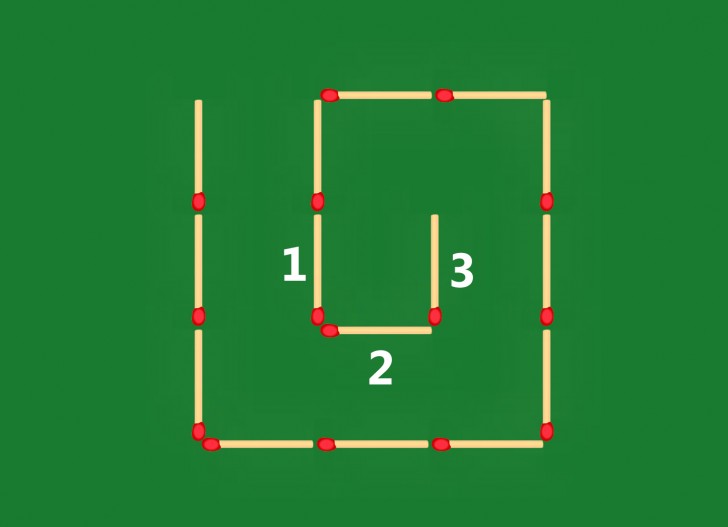 This is not a simple puzzle, we know, but we are sure that you will work it out. But if not, don't despair, the answer is coming soon.
Let's go back to the spiral. We said a smaller square needs to be made within the larger area. Once you know this, the solution becomes obvious.
If you move match number 1 to the top left, the outer square, the larger one, will be created. At this point, all that remains is to move the matches 2 and 3 to make a smaller square, inside the larger one.
And here you go... the deed is done! Here's the solution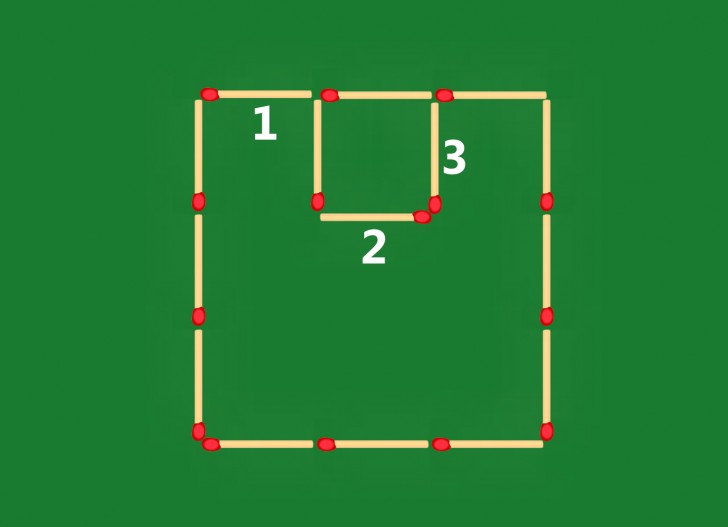 Here is the solution. Were you able to do it in the set 5 minutes or did it take you longer? Whether you were victorious or not doesn't matter too much - especially if you solved the puzzle. You persevered and succeeded. Well done!
Solving brain-teasers like this can be tough, but the satisfaction of saying you succeeded - even if it took more than 5 minutes - is a wonderful feeling, don't you think? And if you liked this challenge, we have many more to come!
Advertisement