Woman buys an ancient castle for only € 290,000 euros: "It was my dream and I worked hard to make it happen"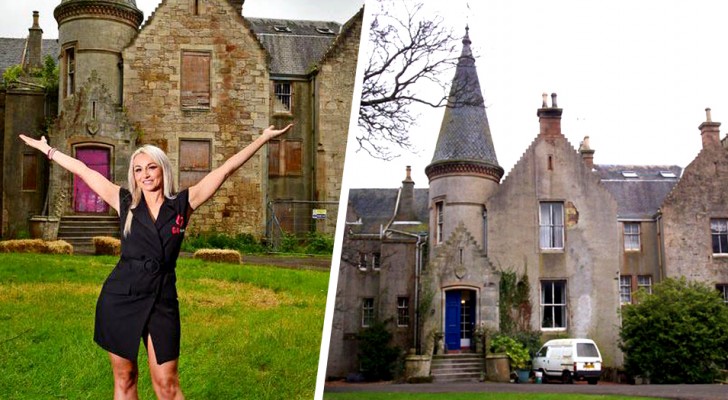 Advertisement
Who has not hoped for, at least once in their life, to have the chance to buy their dream home. Whether it is small, large, detached or not, everyone, sooner or later, hopes to get the opportunity to find their ideal home to own and finally be able to say that yes, this is the home they have always wanted. Unfortunately, things do not always go this way and, whether it be for an economic problems or some other reasons, not everyone can achieve this goal. However, this was not the case with the woman we want to tell you about in this story.
Nicole Rudder is a mother who, after a lot of work and commitment, bought a real castle. Yes, you read that right, and we are not kidding, because she has succeeded in reaching her goal. Let's find out about her story and how she bought her dream property.
via Daily Record
Advertisement
Nicole Rudder is a 32-year-old wife and mother, an owner of an auto insurance company, and someone who has become famous on the web for being at the center of a truly incredible real estate business deal. After getting some crucial information from a friend, Nicole made an offer to to buy a real, Scottish castle.
"A friend of mine sent me the announcement of sale as a joke," Nicole said. She continued: "I laughed and put the notice aside. Then, however, I decided to take a drive past the front of the castle, and it was love at first sight. Garrion Tower was gorgeous and I decided it had to be mine." Thus began Nicole's adventure.
The ancient edifice, built in 1484, had remained uninhabited for a very long time. At first, it had been the summer residence of Scottish nobles, but over time, things changed and gradually, over the years, the structure became dilapidated and abandoned. Then, it was bought by a London-based company that was planning to demolish it and put up a residential complex. This did not happen and the site was put up for sale again. And this is where Nicole stepped in. The 19-room castle was put up for sale for more than € 700,000 euros ($ 710,000 dollars). This price was eventually dropped and Nicole made an offer to buy the place for € 290,000 euros ($ 294,000 dollars).
This was a great deal, if one considers the historical value of the structure. It was an opportunity which Nicole wanted to take full advantage of.
"When I decided to make an offer, I didn't say anything to my husband," she confessed. She continued: "I was sure that my proposal would not be accepted but, after a bit of a delay, I received a call in which the sellers told me that the property was mine. My husband was not happy, but my project to transform the castle into a location for wedding receptions succeeded. There don't build residences like this any more and I can't wait to return it to its former glory. And also, I want to show my daughters that with work, commitment and tenacity, it is possible to do anything in life ", she stated.
Advertisement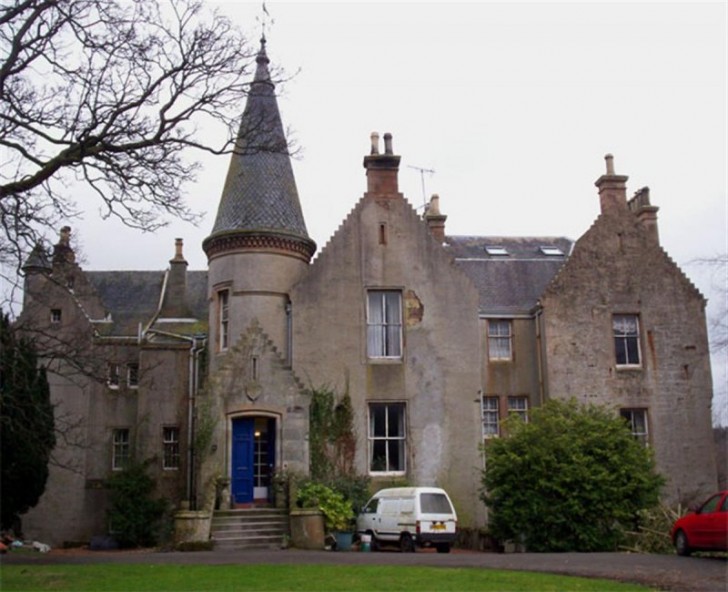 Once renovated, the historic home will be transformed into an elegant wedding venue. Nicole, with her almost € 5 million euro rennovation project, would like to create an enchanted, magical place for brides where they can feel at ease on the best day of their lives. Not only this, Nicole has also taken steps to try to restore the authenticity the building as best she can, asking the locals to contribute with photos, stories and more.
In short, this is a major undertaking that Nicole faces with a smile. But she has managed to make one of her biggest dreams come true. Well done to this brave lady!