A missing autistic child is found in the woods safe and sound: his dogs had protected him
Children are curious, dynamic, always looking for stimuli and new things to discover. Precisely for this reason, parents know they must always keep them under control. But Marshal Butler's family have been through every parent's worst nightmare, spending endless and terrible hours when they couldn't find their baby. Marshal is an autistic child and doesn't communicate verbally with other people and, on the day of his disappearance, he was just 3 years old. So can you imagine the fear and concern these two parents felt?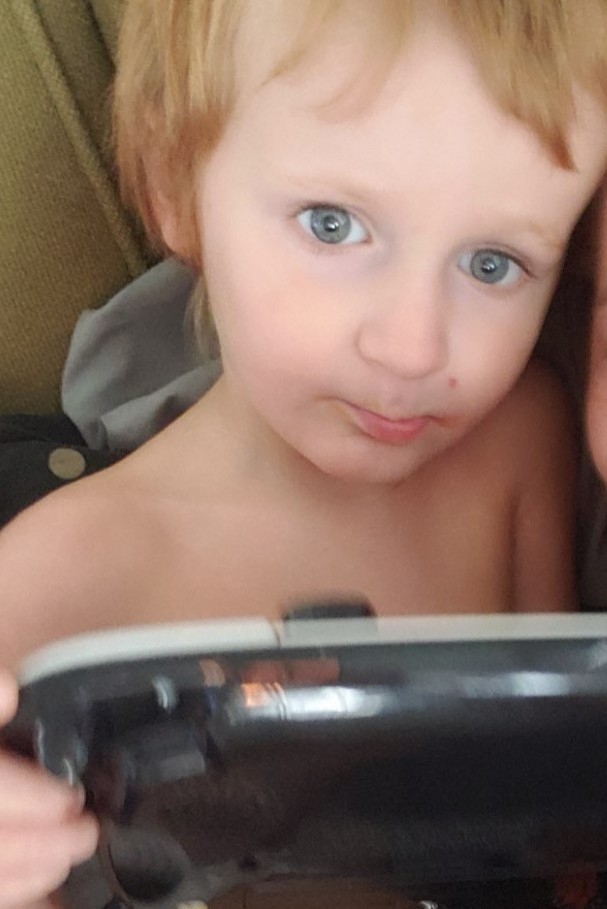 Little Marshal lives in Ponce de Leon, Florida, and he disappeared into thin air one Wednesday morning along with his dogs, Nala and Buckwheat, wearing only a diaper. As soon as the family became aware of the child's disappearance, they immediately raised the alarm: everyone was very worried and even the neighbors were active in the search - separating themselves to search the area - while the sheriff's department got to work, also publicising the case on Facebook. Corey Dobridnia, an officer in the Walton County Sheriff's Office, said their goal was to get as many officers on the ground as possible to help with the search of the area. Every single minute, in case of a disappearance, is in fact very precious.
The only reassurance for the family was that Marshal was not alone: their two dogs had also disappeared with him. The dogs protected the little child, who was found safe and sound in the woods on the day of his disappearance, in the company of his four-legged friends. Officer Dobridnia said "Marshal was in a good mood when he was found. A little dirty from the walk in the woods, but unharmed and happy. Dogs are loyal creatures. I feel like they probably knew they had to be with him when they saw he was alone. Their instincts took over. They stayed with the child and watched him until he was located ".
Although everyone had worked hard to bring Marshal home unharmed, the real heroes of this story are Nala and Buckwheat, who had protected their lonely and lost owner, showing how faithful dogs are and how much help they can give.