These photos show us that parents can't leave their children alone for even a minute
1. That was once my passport. Now? Judge for yourself.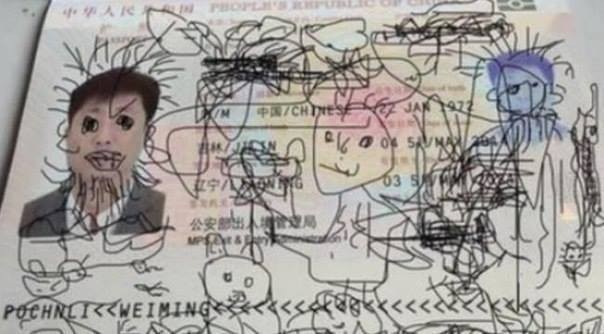 2. Who's going to explain that a little sister is not for putting in the washing machine?
3. I was gone for a few minutes; on my return I found it like this. Farewell computer!
4. After all that hard work, what is needed is some well-deserved rest
5. Little artists in development: for them a wall is a blank canvas
6. She looks delighted. Me, not so much ...
7. I got distracted for a few minutes and my son blocked my iPod for about 45 years ...
8. My little girl loves her father so much, she takes him as an example and imitates everything he does ... even growing a beard.
9. Mom, what do you think? Did I do good?
10. Satisfied with his work, he happily fell asleep ...
11. What a disaster. Now they need to be cleaned up ...
12. They did it, and they seem to be perfectly aware of it!
13. Which channel do you want to watch? Be careful not to get stuck to the chewing gum!
14. Bath time is important: they know so and do it in their own style
15. It definitely provides a pop of color, although it would have been better if it had been done on a sheet of paper ...
16. I found him like this, stuck in the garbage can.
17. Okay, my son decided to leave his cup right there in the middle of the gas ring.
18. What's that, mom? Wasn't I supposed to put the books there?