Sick and abandoned by her family but thanks to a nurse she has started to live again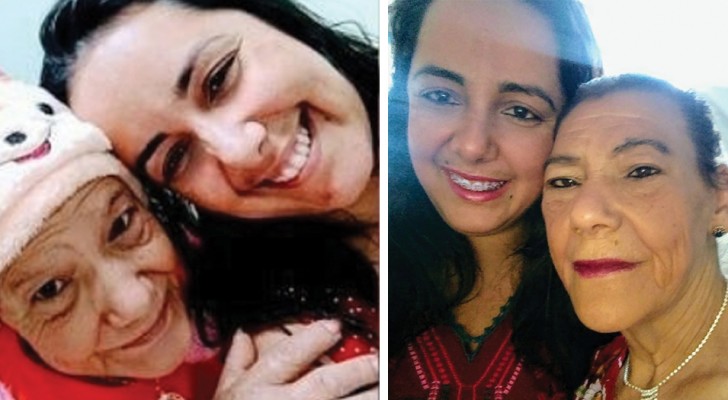 Advertisement
To cope with difficult times in life, such as an illness, it is important to be able to rest in a comfortable environment and be surrounded by positive and supportive people.
Unfortunately, this was not the case for María Martins Ferrerira, a 59-year-old woman when she was diagnosed with cancer.
Neglected and abandoned by her family and left to face her illness alone, María found help in a nurse who, in addition to assisting her in everyday life also restored her dignity, which resulted in concrete and significant improvements in her health.
Advertisement
María Martins Ferrerira, 59, was seriously ill, due to her lung cancer, but also because of her family's neglect, as they did not assist her in the therapies and medical visits that this type of illness requires.
Advertisement
Consequently, a nurse named Veronica Grossi, 39, immediately offered to help María in the management of her illness, because understood that she needed urgent and continued help.
In fact, it was more than evident that María was not at all well and, in addition to her thinning hair, the skin on her face and body were also clearly damaged by dehydration.
Moreover, Veronica soon realized that it was not only the disease that weighed heavily on the woman's state of being but also the disinterest of her own daughter and son-in-law, who paid no attention to María.
"Her daughter and son-in-law didn't like my home visits. And her family treated her badly and didn't take enough care of her," said the nurse.
After providing daily care and assistance for a while, Veronica proposed to María to come and live with her.
This was the only way, she would be able to properly look after María, as her medical condition warranted and as a person without a family to rely on.
María accepted and began to show improvements—and was eventually strong enough to successfully undergo several operations that saved her life.
Once the most difficult period had passed, a much more special relationship was established between Veronica and María than between a patient and a nurse.
Together, they had created a new family that was based on true love and mutual respect and that had lasted which would exist above and beyond María's medical condition.
In fact, Veronica has asked to be able to formalize their new family by legally becoming responsible for María.
Thanks to the care, but also to the affection that Veronica has given her, now, María can enjoy life in the house that is now a home, the young woman was willing and able to offer her.

An inspiring story that celebrates helping others unconditionally and the enduring friendships that often arise as a result!
Advertisement