It is much more than a simple summer fruit! Here are the remarkable effects of watermelon on our body ...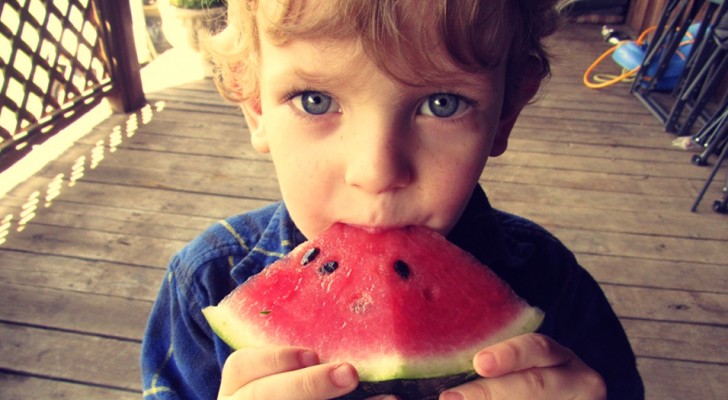 Advertisement
The mere sight of a tray filled with slices of watermelon immediately evokes the summer season since as a fruit, it absolutely dominates the table during the summer.
Many people are mistakenly convinced that watermelon contains essentially only sugar and water, but in reality, the nutrients that this fruit provides are much more complex.
However, what is without a doubt true, is that watermelon is relatively low in calories, and therefore, suitable for a low-calorie diet.
In any case, here for your information are its main health properties!
Advertisement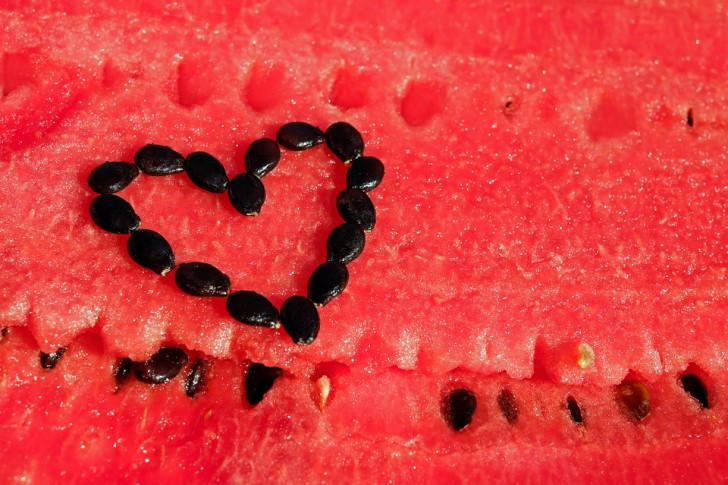 Let's start with one of the lesser-known qualities of watermelon, namely its vasodilating effect, which improves blood circulation, regulates blood pressure, and generates positive effects on the cardiovascular system.
Furthermore, its high vitamin C content acts as a powerful antioxidant which is important as it counteracts the negative effects of free radicals, as well as making our immune system stronger.
Since it is composed of 92% water, this fruit is rich in electrolytes that are excellent for hydrating and maintaining the correct balance of sodium in our body.
Another substance that is practically unknown to most people is citrulline, an amino acid that after consumption is converted into arginine through an endocrine process that helps to reduce the accumulation of body fat.
Watermelon is also a good source of lycopene, essential for strong and healthy bones, as well as for repairing damage to skeletal tissues called osteoclasts and osteoblasts.
The anti-tumor effect of watermelon is also known, thanks to the presence of vitamins that prevent oxidative stress.
Lastly, watermelon stimulates diuresis and is an effective depurative for the liver, favoring the elimination of ammonia.
Advertisement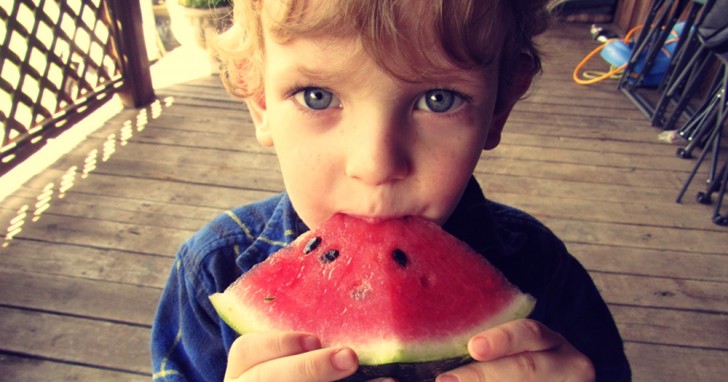 As if all these valid reasons were not enough, it is sufficient to say that watermelon is simply good to eat since it is so sweet and tasty! Consequently, it is excellent to eat after a meal or as a light snack.
As a matter of fact, by eating a couple of slices during the day, you can enjoy a tasty snack that is the same time very beneficial for your health.

Therefore, when it comes to combining well-being and good food, with watermelon, the pleasure is doubled, so why not take advantage of it?
All that remains is to take advantage of the many different ways to consume this extraordinary fruit, perhaps adding it to others to create a sumptuous fruit salad!
Advertisement