The length of your hair can reflect certain traits of your personality
Our body speaks of us, even without using our voice, and it reveals moods and personality traits.
It is well known, for example, that gestures and, in general, the way we move are often revealing in regards to our thoughts and emotions.
In these cases, it is often difficult to try to control gestures that are often, for the most part, automatic.
But there are aspects that can tell a lot about our character and behavior, of which, instead, we have a certain amount of control, for example, our hair.
In fact, from the way we love to wear our hair, it is possible to understand a lot about our personality.
1. Short hair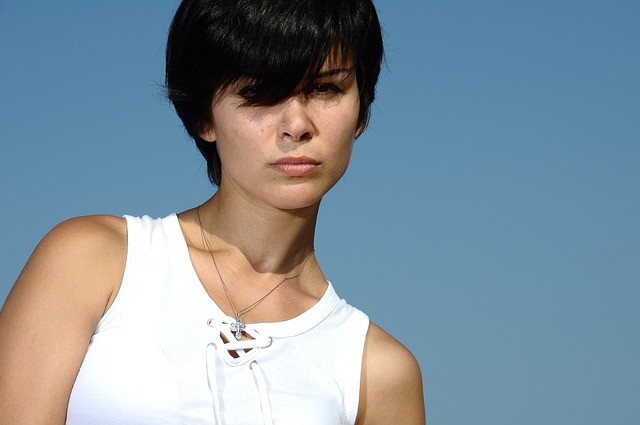 This hairstyle is typical of a person who is serene, sociable and mature, and who easily establishes friendships, and tackles problems intelligently.
This person is a real ball of energy, which, however, sometimes leads her to act even before reflecting, ending up creating a bit of a mess.
Nevertheless, at work, she is appreciated for the love and passion she puts into everything she does.
2. The "Bob" hairstyle
This type of hair speaks of a simple, honest person who is not afraid, to tell the truth, and maintains a perfect balance between private and professional life.
She thinks fast and focuses easily. She hates routine and loves to experiment with new ideas in every area of life, also in her personal look.
However, this passion for change also reflects the mood swings that characterize her, making her sometimes unbearable.
3. Medium length hair aka the "Lob" hairstyle
This style belongs to those who feel good about their physical appearance, and do not suffer from any complexes.
This is a person who loves to immerse herself in interesting conversations, taking care of friends, and dressing elegantly, and even if others are attracted by her natural beauty - she is hardly aware of it.
She is a person who looks for challenges and enthusiastically dives into new projects.
4. Long hair
Long hair is typical of dreamers, who adore romantic stories full of love and who hope (or they imagine) to live such a story. Therefore, it is not by chance that they build relationships that last a long time, or at least that is what they would like.
At the same time, they are demanding, critical, and jealous people. They have a creative spirit, but sometimes their mind is clouded by a multitude of ideas, and they do not know where to start to realize some of them.
Nevertheless, their perseverance helps them achieve their goals.