These photos remind us that Mother Nature really does have an exceptional sense of humor ... and beauty!
Sometimes, Mother Nature can be really amusing and when she plays around with genetics, she definitely knows how to bring out some truly unique and surprising characteristics.
When Mother Nature reveals her artistic talents, she is able to underline romantic features or to give a hilarious touch to the grimmest of faces and muzzles, as can be shown here!
In fact, we offer you a series of animals on which Mother Nature decided to indulge and fully express her artistic streak. The result? Some truly captivating masterpieces! Take a look!
 1. The eyes of this cat seem to contain the whole universe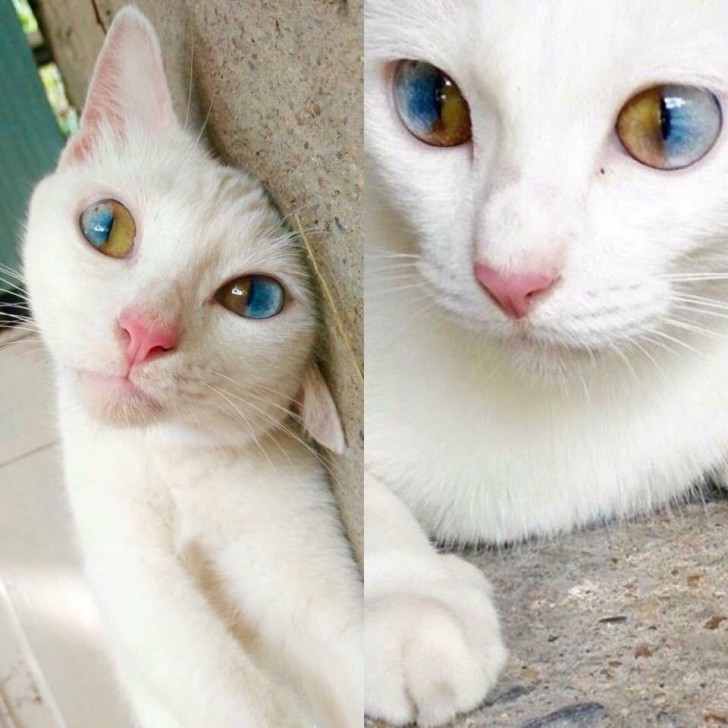 2. On this other pussycat, however, Mother Nature wanted to have some fun, giving it two rather delightful eyebrows!
3. Even if his expression seems to say otherwise, it is not he who wants to make fun of us ... but rather Mother Nature of him
4. A little heart "painted" on its nose guarantees that this kitten is the perfect advocate of love
5. With his Salvador Dali mustache, this dog surely has a brilliant future as an artist
6. His name, Narnia, perfectly reflects the mystery that hides in his incredible mask-and-mantle muzzle
7. Big bushy 1980s eyebrows for this distinguished-looking dog
8. Sunlight enhances the golden hair of this charming feline