He approaches a quiet marsh area and shows us what lies under the pool of water ...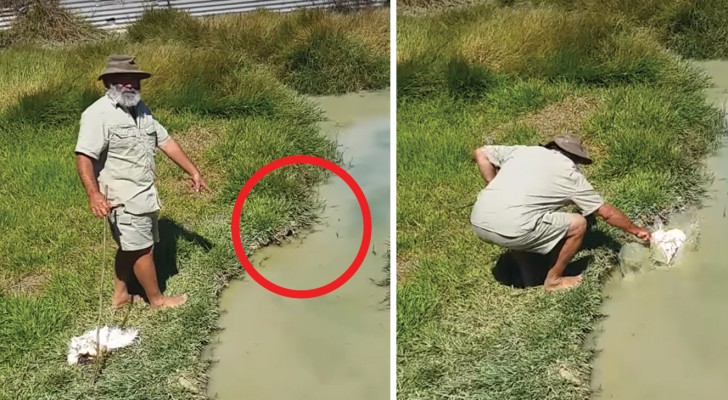 Advertisement
In the state of Queensland, in the northeast of Australia, a wildlife expert shows visitors the incredible hunting skills of a huge crocodile. 
As a matter of fact, right behind him, in the tranquil marsh there lies hidden under the pool of water a large reptile.
It is a giant crocodile that is waiting for its meal! The crocodile is hungry and ready to jump out of the water with a thrust of his mighty legs and paws and a swish of its powerful tail to snatch the food into its powerful jaws!
Advertisement
Advertisement