Eleven ways to "pimp" your ride by simply keeping it CLEAN!
The condition a car is in reveals a lot about the personality of the owner!
Driving a car in a disheveled and dirty state is synonymous with a careless person who pays very little attention to keeping things clean and in order.
Instead, a spotless and well-organized car would imply that the owner's character and behavior are the same in other aspects of life.
Regardless of the category to which you belong, here are some handy tricks that you need to know that will help you keep your car clean longer. 
1. Keep a small trash basket in the passenger seat space and in this way avoid leaving trash everywhere in the car interior.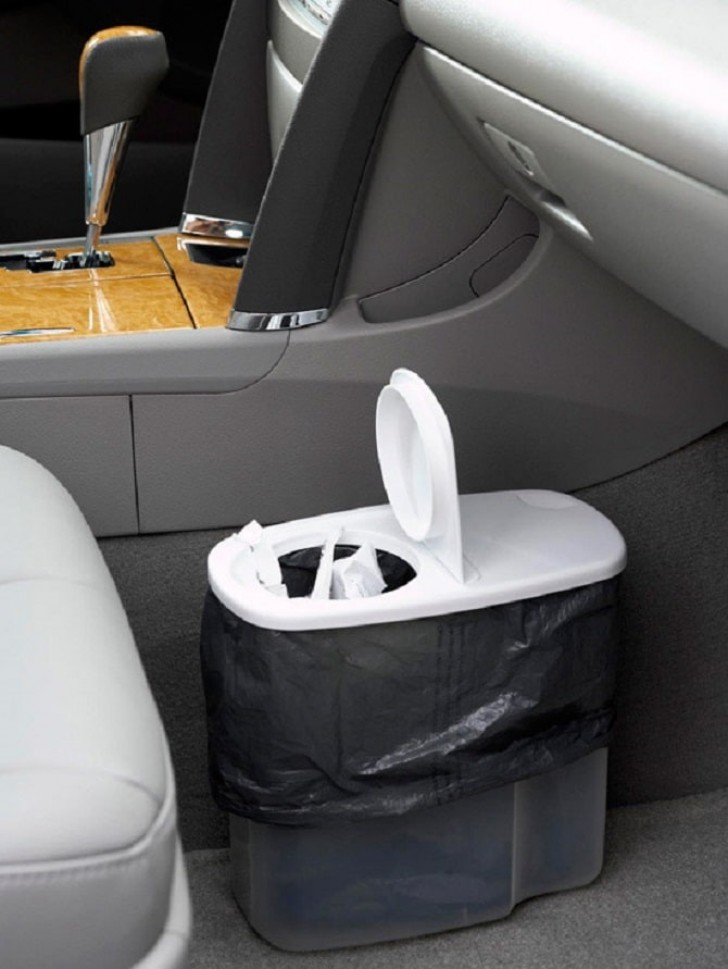 2. Purchase one of those plastic organizers for detergents to keep the car trunk in order.
3. To remove old adhesive labels just heat them with a hairdryer and peel them off!
4. Inexplicably, your windshield wipers no longer clean very well? Try cleaning the gasket with alcohol.
5. To invigorate the interior leather, it is a good idea to apply a little olive oil with a clean cloth.
6. To eliminate the dust from the dashboard with a single action -- try using a coffee filter.
7. Car headlights turn yellow with time but to make them shine again there is a cheap way --- toothpaste!
8. If you have a dryer in the house you will also have those anti-static dryer sheets. They are great to use to wipe away all traces of gnats on the bumper.
9. Prepare a solution of hot water, vinegar, and a drop of dishwashing soap to perfectly clean the windshield and the internal car windows.
10. Apply some duct tape over the seams in the car seats and with the blade of a knife push the duct tape into the seams. When you take off the tape you will also take away dust and crumbs.
11. To remove an ink stain from leather seats, just apply some hair spray on the affected area, then wipe the ink stain away with a clean cloth.