Firefighters are now using highly innovative technology! Fantastic!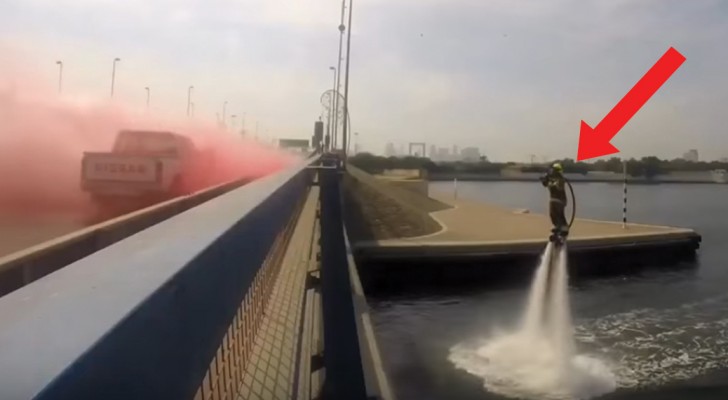 Advertisement
It's called "Dolphin" and it is the latest innovative firefighting system that will allow the fire brigade in Dubai to intervene very quickly when necessary in a way that is quite different but highly effective.
In fact, although, these firefighters were already accustomed to using jet skis, now, they can also take advantage of these amazing jet packs! The Dolphin system utilizes backpacks that allow a person to fly using jet propulsion, which in this case is water-powered.
With this new Dolphin system, the Dubai fire brigade is able to travel on the water very quickly and firefighters can reach heights up to 330 meters (1080 ft).
In this way, no fire will be impossible to put out and moreover, they will never risk running out of water!
Advertisement
Advertisement