Place several candies on a plate --- pour hot water and see the surprise!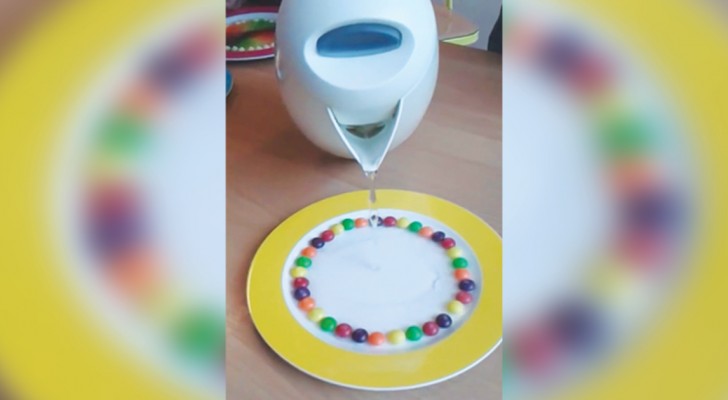 Advertisement
To entertain your children and show them an interesting and funny game that will surely surprise them, you will just need a package of Smarties candies and hot water. 
Place each Smarties candy separately around the rim or edge of a plate, then pour the hot water and wait! Within seconds the dye on the Smarties outer covering will dissolve leaving a trail on the water surface. The final result? Mesmerizing and colorful!
Advertisement
Advertisement