An elephant blocks traffic --- But shortly you will understand why!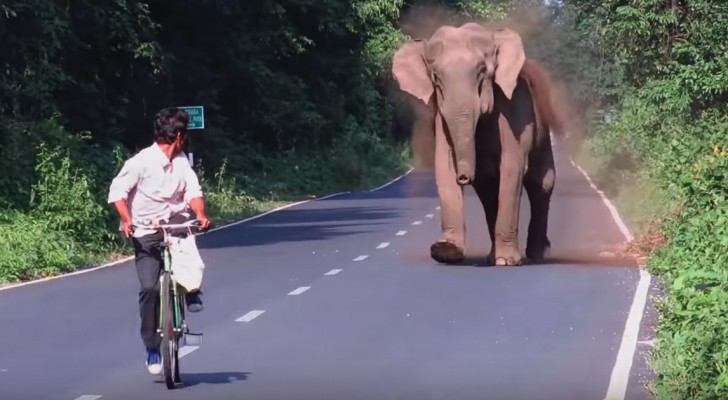 Advertisement
Elephants are beautiful and majestic animals, and extremely intelligent. Furthermore, they are known for being dedicated to family members and for showing strong bonds of solidarity to the other members of their herd as this video clearly illustrates with this touching episode.

This short video clip was made in the Gorumara National Park, in India, and shows an elephant standing in the middle of the road, blocking traffic and preventing the vehicles from moving.

Look at the reason why ...
Advertisement
Advertisement