She hears her child's heart beating and starts crying --- The reason why is so touching!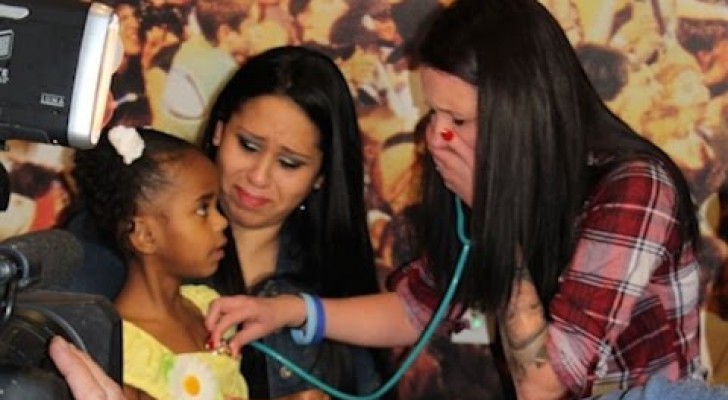 Advertisement
In 2013, Heather's family had to face a terrible tragedy; her little son, Lukas, only seven months old, died in a domestic accident while in the care of a babysitter. Although grief-stricken, Heather still had the clarity and presence of mind, to make a very noble decision to donate her little son's organs to help other mothers in need.

A few years later, here we see Heather at her first meeting with Jordan, a little girl who spent the first years of life in a hospital until her diseased heart was replaced with that of Lukas's. This encounter when they first meet is, of course, a bittersweet moment -- both tragic and inspirational at the same time!
Advertisement