Roll the duvet together with the duvet-cover --- after two seconds like magic – it is done!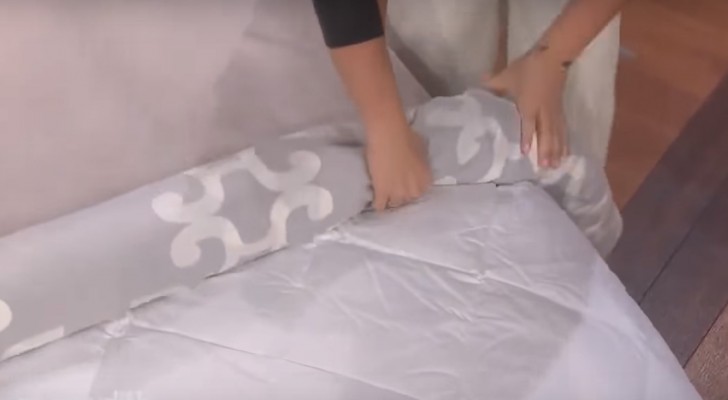 Advertisement
If, for you, placing a duvet inside a duvet cover also ends up being more tiring than a workout session at the gym, then you will just love this clever trick!
First, turn the duvet cover inside out, then position the duvet over it keeping the corners together. Next, start to roll up the two parts towards the opening of the duvet cover at the opposite end. As demonstrated in the video, just continue rolling down to the bottom of the duvet cover, then close it up with the zipper. Now, you are basically done....simply unroll and ....voilà!
Advertisement
Advertisement