As soon as the music starts, these cheerleaders launch into an explosive non-stop show!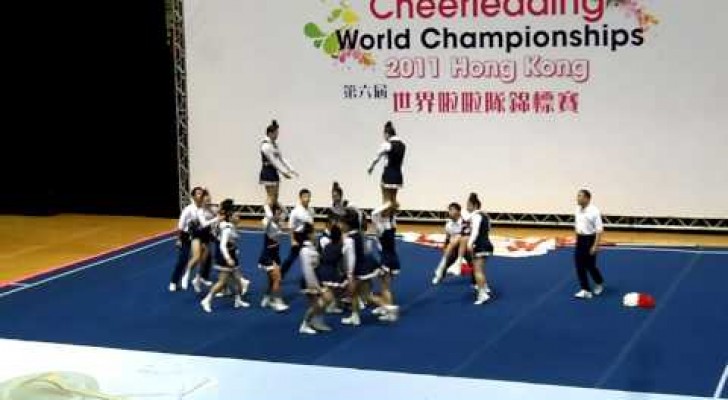 Advertisement
With an incredibly precise demonstration, these acrobats participating in a Cheerleading World Championship held in Hong Kong distinguished themselves by the increasing difficulty of the maneuvers in their performance routine! 
In fact, the Japanese all-female cheerleading team performed acrobatic feats worthy of a professional circus act! So impressive were their maneuvers and stunts that several times during the performance the audience could not hold back its loud cheers of amazed approval!
Advertisement