Visual acuity test: focus your eyes and try to find the "invader" letter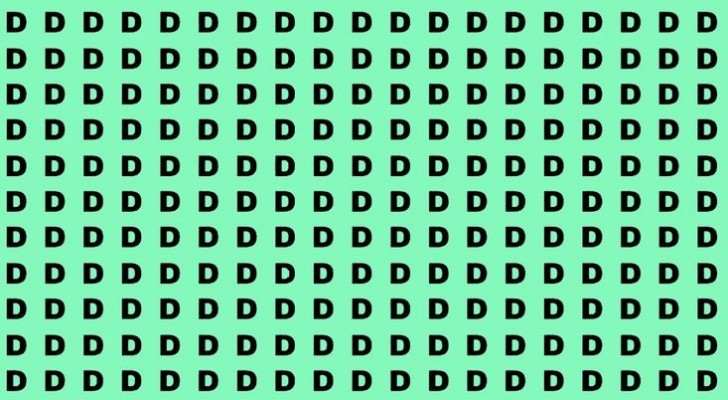 Advertisement
Want to test your cognitive skills and have fun at the same time? If so, this quiz is for you! And it's for kids, adults and "professional puzzle-solvers" too!
These tests can also be useful for exercising your mind and developing your logical, mathematical, observational and problem solving skills. Solving puzzles can be a fun and challenging activity to do by yourself or with friends and family. Also, solving these tests can help improve your cognitive skills, increase your concentration, and even reduce stress. So don't delay...get testing!
Advertisement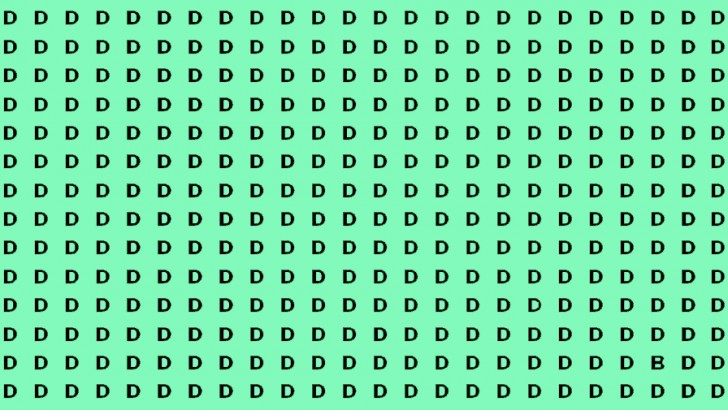 GuardaCheVideo
The brain test that we offer you today is very simple but at the same time, very stimulating: you have to find the letter "B" in the sea of "D"s in just 30 seconds. If you have eagle eyes, you should be able to solve this puzzle without too much difficulty. However, if you struggle, don't worry: at the end of this article, you will find the solution.
Solving puzzles can be an effective way to spend your free time and improve your cognitive skills. There are many reasons why you should do this: you can stimulate your mind, learn something new, improve your problem solving skills and even boost your self-confidence. So look very carefully at the image set the timer for 30 seconds.
Additional challenge: for the more experienced, we recommend testing by setting a 15-second time limit!
Advertisement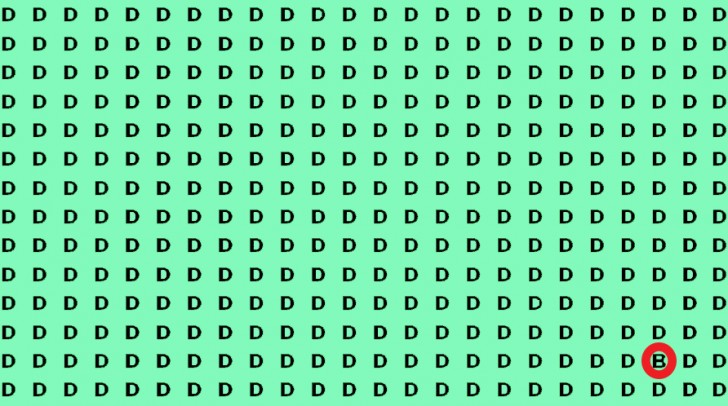 GuardaCheVideo
Time's up! Were you able to locate the letter "B"? You can find it circled in red in the solution image (near the bottom, right-hand corner).
Let us know if you solved this puzzle and if you were able to do it in under 30 seconds!
In any case, continue to stimulate your mind with these little puzzles quizzes like these: there's certainly no shortage of them available online so, see you next time!
Advertisement